[vc_row][vc_column][vc_column_text]Sponsored –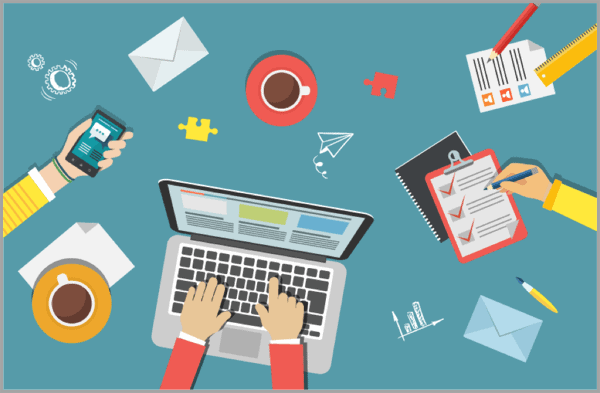 Brad Richardson* Marketing a law firm isn't easy. There are many different techniques you can use, and determining the right ones takes time and money. These five tips can help you make the most out of your advertising attempts. They may help your firm achieve new levels of success.
Use the right website infrastructure
It's important that your website runs smoothly. And that means using a great platform for your site. Without a good platform, you won't be able to get the technical support you need.
You also won't be able to track your website's data appropriately.
By using a great platform for your website, you can track results of your marketing campaigns. This is an invaluable tool that lets you know what works and what doesn't work. So take your time and do your research. The right infrastructure is just as important as every other detail of your business.
Only use high quality content
If you want to get visitors to your site, you need great content. There are several reasons for this.
First of all, your content may get you noticed. It could boost your search engine ranking or help people find your website. It can also get people to stay on your website. And this means they are more likely to contact you for information.
You need relevant content that provides value to your readers.
If you're targeting people who need a car accident attorney in Huntsville, you need to write articles related to that. Otherwise, people will not be interested in either your services of your articles. You need to draw people to your site who are looking for your services.
Content doesn't only mean written words. You should also take advantage of other forms of media, like videos. Many law firms have had success with short youtube videos as advertising.
Your video should be high quality and relevant. Don't bother putting up videos if they don't give your website visitors value.
Only use measurable marketing
Some more traditional forms of marketing don't offer ways to measure results. This costs you money and make campaigns less effective. You need to be able to measure your success or failure. Only then can you fine tune your marketing campaign to be as effective as possible.
Before you choose your marketing method, think about how you could measure it. Are there tools available that can track your results? If there are, be sure to use them and learn how to interpret the results. This can be your key to success.
Look for referrals
Referrals play a major part in a law firm's success. A car accident attorney in Huntsville may not get many clients if he has no one referring him. Focus on getting your current clients to offer referrals.
Start with your most successful cases, and see if the clients would be willing to refer you. But don't limit yourself to clients. You can also ask other professionals that you know to refer you to new clients.
Author – 
Brad Richardson enjoys writing about legal and law issues. He's a regular contributor to numerous websites regarding important issues within the legal industry. This article was written on behalf of Morris, King & Hodge, P.C., to cover common marketing issues that law firms deal with.[/vc_column_text][/vc_column][/vc_row]