He might have been the luvable Dr Huxtable and comedian, but Bill Cosby's recently publicized revelations regarding his admissions as to drugging women for sex have all but destroyed what remained of his reputaiton.
Those with totally different memories of the man are a range of women who report having been sexually assaulted by him.  These are women ranging in ages, ethnicity and vocation.  Most however have a similar story to tell.
The Wrap assembled their details and here they are:
Lilli Bernard
Date of Alleged Assault – 1992
Date of Accusation – May 1, 2015
Bernard, who appeared in an episode of the final season of "The Cosby Show," claimed that she was drugged, raped and threatened by Cosby while he was mentoring her in preparation for her appearance as "the zany and very pregnant Mrs. Minifield."
Bernard claimed that she last saw the comedian at the "Cosby Show" studios in 1992, where he told her, "As far as I'm concerned, Bernard, you're dead. Do you hear me? You're dead, Bernard. You don't exist, I never wanna see your face again. Now get the hell out of here!"
"I interpreted that as a death threat and feared for my life," Bernard said.
Sammi Mayes
Sammie Mays
Date of Alleged Assault – Mid-1980's
Date of Accusation – May 1 ,2015
Mays said that she encountered Cosby in the mid-'80s, as a writer covering the NATPE convention in New Orleans. According to Mays, when she asked Cosby for a brief interview, she invited him to walk with her from the convention center across the street to his hotel.
Once in Cosby's hotel suite, Mays says, Cosby mixed a drink for her with his back to her. After taking two big swigs, Mays claims, "The next thing I remember when I awoke, from my state of unconsciousness I seemed to have been drooling, and was sloppily slouched in the chair with barely the edge of my bottom in it."
Margie Shapiro
Date of Alleged Assault – 1975
Date of Accusation – March 27, 2015
Shapiro told reporters that she met Cosby in 1975 while she was working at a donut shop in Santa Monica, where Cosby ordered dozens of donuts. She claimed that she was invited to Cosby's film set, where she spent the afternoon with the comedian.
Afterward, she was invited to a casual dinner with Cosby, but the dinner was canceled and the comedian invited her to the Playboy Mansion instead, Shapiro, who said she was 19 at the time, continued. Instead, the pair entered what she called a "rec place" or "game house," and Cosby told her whoever lost at pinball had to take a pill. Shapiro lost — and when she came to, both she and Cosby were naked, and Cosby was inside of her. Shapiro claims to have "mercifully" passed out again, but every time she regained consciousness, Cosby was touching her sexually.
The alleged victim said that Cosby acted as if nothing had happened, eventually telling her that they would not be seeing Hugh Hefner and that she wasn't dressed nicely enough, instead a driver took her home.
Sunni Welles
Date of Alleged Assault – Mid-60s
Date of Accusation – March 27, 2015
Welles claimed that she met Cosby when she was a little girl, due to the fact that her mother — who once considered him to be a friend — was a theatrical agent. "I once liked Cosby very much, but that has changed now," Welles said.
According to Welles, in the mid-1960s when she was 17 her mother took her to the set of Cosby's "I Spy," where Cosby asked her for her number. Cosby then invited Welles to see jazz. 
The teen, who was auditioning for background singer jobs at the time, was "thrilled" by the invitation. At the jazz club, she ordered a Coke, and that "things began to become blurry" after she took a sip of it. Welles, who said that she didn't remember leaving the club or driving anywhere, added that she woke up naked in an apartment where Cosby couldn't be found. Welles went home and showered, she told reporters, and felt like she had sex. "I did not want to believe that a family friend would do that to me," Welles told reporters at the office of attorney Gloria Allred.
Linda Brown (Credit: Gloria Allred)
Linda Brown
Date of alleged incident: 1969
Date of accusation: February 12, 2015
Brown said she first met Cosby after shooting a Wonderbra commercial in Toronto in 1969. Brown, then 22, said the comedian took her to dinner, but instead of taking her home afterward he took her to his hotel room to give her a gift.
"He then went into the other room, got me a soft drink and then he said he needed to make his call. I took a sip and blacked out," she said. "When I awakened I was naked in the bed beside him. I had no idea how my clothes came off or how and why I was in his bed."
"I was shocked and had no clue as to how I got there or why Mr. Cosby was beside me under the covers naked. I couldn't move or speak," she added. "I felt paralyzed. He flipped me over and sexually assaulted me. I felt like a rag doll and like a real life blow-up doll for him."
Bill Cosby with Lise-Lotte Lublin (Credit: Gloria Allred)
Lise-Lotte Lublin
Date of alleged incident: 1989
Date of accusation: February 12, 2015
Lublin said her modeling agency connected her with Cosby when she was 23. She said the comedian invited her back to his hotel room for what he described as an audition, later asking her to put on an acting display.
She said the comedian then fixed her a shot of alcohol to calm her nerves. "I told him I did not drink, but he insisted, so I drank it … I trusted him because of who he was, and how well he was respected around the world," she said. "My next memory was waking up at home, and for me, it felt like several days had passed."
"I am furious and I have decided to fight for my rights and the rights of every man, woman and child who have been victims of a sexual crime," Lublin continued. "I have contacted every senator and assembly-person from the state of Nevada and I will continue to rally every victim of sexual assault, every rape crisis center and every supporter who believes in the right to have an offender tried in a court of law," she said.
Helen Gumpel
Date of alleged incident: 1987
Date of accusation: February 8, 2015
Former fashion model and actress Helen Gumpel came forward in February and accused Bill Cosby of acting lewd and making sexual advances at her while she was on the set of "The Cosby Show."
She said she went to Cosby's dressing room under the impression that she was auditioning to appear on a second episode of the comedian's family sitcom. Gumpel alleges Cosby sat her down on a couch and handed her a drink. Next, she said he put her crotch in his face.
"I never thought of myself as a victim because I refused his advances," Gumpel said in a press conference. "But my career was a victim."
Cindra Ladd/Getty Images
Cindra Ladd
Date of alleged incident: After 1969
Date of accusation: January 26, 2015
Cindra Ladd, wife of "Blade Runner" producer Alan Ladd Jr., came forward with allegations against Cosby in a troubling HuffPo op-ed.
She said she met the comedian in 1969 and they saw each other socially on multiple occasions. Once, when they were supposed to watch a movie, she said he coerced her into taking a mysterious pill. Ladd alleges she blacked out as a result and eventually woke up naked.
"It was obvious to me that he had had sex with me," she wrote. "I was horrified, embarrassed and ashamed. There was a mirror above the bed, which shocked me further."
"I don't remember where the theater was nor very much of the evening," she continued. "What I do recall, vividly and clearly, is waking up the next morning nude in the bed of his friend's apartment and seeing Cosby wearing a white terrycloth bathrobe and acting as if there was nothing unusual."
Twitter
Linda Kirkpatrick
Date of alleged incident: 1981
Date of accusation: January 7, 2015
Linda Kirkpatrick and two other alleged victims came forward on Jan. 7 with the help of renowned civil rights attorney Gloria Allred. Kirkpatrick claimed to have met Cosby during a mixed doubles tennis tournament in Las Vegas in 1981. After she bested Cosby in their match, Kirkpatrick claimed she attended his show at the Las Vegas Hilton and, arriving at his dressing room, was given a "tall, thin champagne type of glass" by Cosby which contained a clear liquid that "tasted terrible."
Later, in Cosby's dressing room, Kirkpatrick said he "was on top of me kissing me forcefully" even though she "had no interest in sex of any kind" with him.
Kirkpatrick also added that she had "no conscious recollection of how I got home" and, the next day, "began violently throwing up … as a result of what I believe to be ingesting some kind of drug."
"Lynn Neal"
Date of alleged incident: Date unknown
Date of accusation: January 7, 2015
Lynn Neal also came forward during Allred's Jan. 7 press conference and accused Cosby of rape.
She claimed to have met Cosby when she was a massage therapist in her mid-20s at a health club. Neal said the comedian invited her to his show and later to dinner. According to Neal, Cosby gave her a shot of Stoli and, after the pair returned to his dressing room — with Neal in a "disoriented and confused" state — Cosby began having sex with her against her will.
Also Read: Bill Cosby Scandal Adds 3 More Accusers; Gloria Allred Blasts Phylicia Rashad
"He built my trust by pretending to be a friend," Neal said at the conference. "He drugged and raped me."
"Kacey"
Date of alleged incident: 1990s
Date of accusation: January 7, 2015
A third accuser, identified as Kacey, said she worked as an assistant to Cosby's personal appearances agent at William Morris in the '90s.
Kacey also came forward with Allred during her Jan. 7 press conference and said she was once invited to Cosby's bungalow, where he gave her a large, white pill that she took at his repeated insistence. Kacey claimed that she next remembers waking up in bed with a naked Cosby.
Katherine McKee
Date of alleged incident: 1970s
Date of accusation: Dec. 22, 2014
Former Vegas showgirl and girlfriend of the late-Sammy Davis Jr., Katherine McKee, claims she was sexually assaulted by comedian Bill Cosby during the 1970s.
"He was a buddy. He knew I was Sammy's girl," McKee said.
McKee said she brought ribs to the comdeian's hotel room once, which is when she alleges he assaulted her.
"I remember I walked in the door, and he had a robe and cap on. He took the ribs from my hands and just grabbed me," said McKee, who said she had known Cosby for eight years before the incident. "He spun me around, pulled my panties down and just took it. We were still standing at the door when he attacked me. It was so fast and so shocking and so unbelievable."
"To me, there was a different personality involved," she added. "He was a different man. It felt like a different person performing the act."
Lisa on "Dr. Phil"
"Lisa"
Date of alleged incident: 1988
Date of accusation: Dec. 19, 2014
A woman using the pseudonym Lisa accused Cosby of drugging her and possibly taking advantage of her in 1988. She spoke out Friday, Dec. 19 on an episode of the talk show "Dr. Phil."
The former model said the comedian had befriend her in the 1980s: "I trusted him like I trusted my own father."
But all of that allegedly changed after she visited Cosby at his hotel suite for a career mentoring session. Lisa said he insisted she drink multiple drinks, which made her dizzy.
"Bill had sat down on the edge of the couch. He said, 'Come over here and have a seat.' And he had his legs open and when I sat down, I was sitting down in between his legs with my back to his crotch. And he started to stroke my hair back in a petting motion like this," she explained. "The last thing I remember is just feeling the strokes on my head. After that, I don't remember anything else."
Lisa said she woke up two days later, without any memories of what happened in the interim.
Chloe Goins
Date of alleged incident: 2008
Date of accusation: Dec. 15, 2014
Chloe Goins told the Daily Mail that Cosby drugged her and assaulted her in 2008. The model and exotic dancer claims she met the comedian at the Playboy Mansion, when she was only 18. She alleges he gave her a spiked drink, which made her feel dizzy. Goins said she later woke up to Cosby licking her toes and pleasuring himself.
Beverly Johnson/CNN
Beverly Johnson
Date of alleged incident – mid-'80s
Date of accusation: Dec. 11, 2014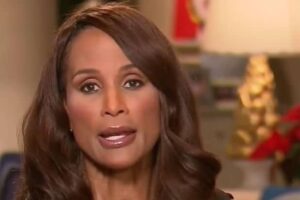 In a lengthy Vanity Fair article, model Johnson claimed that Cosby drugged her at his New York residence while she was auditioning for "The Cosby Show."
Helen Hayes
Date of Alleged Assault – 1973
Date of Accusation – Dec. 3, 2014
Hayes came forward as part of a press conference with Allred on Wednesday, Dec. 3. She claimed to have encountered Cosby in the summer of 1973 while attending a tennis tournament in Pebble Beach, California. She said that Cosby followed her party around all day, "even though we had changed restaurants several times to avoid him."
Eventually, Hayes claimed, Cosby "approached me from behind and reached over my shoulder and grabbed my right breast."
"His behavior was like that of a predator," she added.
Chelan
Date of Alleged Assault – 1985
Date of Accusation – Dec. 3, 2014
Chelan also came forward as part of Allred's press conference on Wednesday, Dec. 3. She was teary through most of the conference, where told reporters that she encountered Cosby in 1986 when she was a 17-year-old aspiring model and employee at the Las Vegas Hilton.
Cosby allegedly invited her to one of his Vegas shows after her father's wife sent a letter and some pictures to Cosby. Cosby told her to meet him at the Elvis Presley suite, and that he would introduce her to someone from the Ford modeling agency, Chelan claimed.
She added that she had a cold at the time, and that Cosby gave her what he said was an antihistamine, along with a double shot of Amaretto.
"He was rubbing my neck and saying that he might have to have someone come in to give me stress therapy. He had me put on a Hilton robe because someone from the Ford agency was coming up to the suite and that I should wet my hair so that they could see the texture of my hair," she added.
"Someone did arrive at the room, she said, and left after taking a couple of pictures and telling her to lose 10 pounds," Chelan claimed.
Judy Huth
Date of Alleged Assault – 1974
Date of Accusation – Dec. 2, 2014
Judy Huth filed a lawsuit against Cosby on Tuesday, claiming he committed sexual batter against her in 1974. When she was just 15 years old.
In her lawsuit obtained by TheWrap, Huth alleges to have met Cosby during a movie shoot at the park. From there she said he invited her to his tennis club, which turned into a game of drinking billiards.
Huth claims that the sexual battery occurred when Cosby took the pair to the Playboy Mansion, instructing them to pretend they were 19. The suit says that Huth and Cosby went to a bedroom, where the alleged sexual assault took place.
"While at the Playboy Mansion, plaintiff told Cosby that she needed to use the bathroom," the lawsuit reads. "Cosby directed her to a bathroom within a bedroom suite near the game room. When plaintiff emerged from the bathroom, she found Cosby sitting on the bed. He asked her to sit beside him. He then proceeded to sexually molest her by attempting to put his hand down her pants, and then taking her hand in his hand and performing a sex act on himself without her consent."
According to the suit, Huth suffered "psychological damage and mental anguish" as a result of the alleged incident.
Also read: Bill Cosby Resigns From Temple University Board of Trustees In Wake of Scandal
Huth has accused him of sexual battery, intentional infliction of emotional distress and negligent infliction of emotional distress, and she is seeking compensatory, exemplary and punitive damages.
Jena T.
Date of Alleged Assault – 1989
Date of Accusation – Nov. 25, 2014
A former model who would only identify herself as Jena T. claimed Cosby pressured her into performing a sexual act on him in 1989, when she was a teen. The Florida woman, now 44, said she was only 17 when she first met Cosby in 1988. She claimed he pressured her into giving him a handjob sometime later in 1989, with promises of rewards. "He promised my parents he'd take care of me," Jena T. told People, in an article published Tuesday.
Jena T. said she penned a poem for him later that year, and sent it to him: "Receive a phone call from the Big Man/Who says he has a plan… He is a thief, a hypocrite and a whore/Who only wants more." According to People, she spoke out about her alleged interactions with Cosby in 2005 as part of a civil complaint against Cosby filed by another alleged victim of his sexual assault.
Facebook
Jewel Allison
Date of Alleged Assault – late 1980s
Date of Accusation – Nov. 24, 2014
Also read: Bill Cosby's Upcoming Connecticut Comedy Show Canceled Amid Rape Allegations
Jewel Allison told the New York Daily News that Cosby took her to dinner one night in the late 1980s, but was victimized after drinking wine which made her ill. Allison alleged Cosby later took her hand and put it on his genitals: "That was my sexual assault by this comedian…  He turned me around and said, 'Let's get you home.' At the door, he gave me a very hard embrace and a hard kiss."
"We may be looking at America's greatest serial rapist that ever got away with this for the longest amount of time," she continued. "He got away with it because he was hiding behind the image of Cliff Huxtable."
CNN
Kristina Ruehli
Date of Alleged Assault – 1965
Date of Accusation – Nov. 24, 2014
Kristina Ruehli is 71 right now. She was 22 in 1965, the year she alleges Cosby drugged her and began to sexually assault her while she was passed out.
"He must have drugged me. There is just one point at which I was having a drink and feeling normal and the next I was somehow passed out completely," she told Philadelphia magazine in an interview published on Friday. "He must have slipped something into my drink. I woke up in the bed. I found myself on the bed, and he had his shirt off. He had unzipped his pants. I was just coming to. He was attempting to force me into oral sex. He had his hand on my head. He had his cock out, and he had my head pushed close enough to it — I just remember looking at his stomach hair. And the hair on his chest. I had never seen a black man naked before," she continued.
"And it never went past that. I immediately came to and was immediately very sick. I pushed myself away and ran to the bathroom and threw up. I was feeling really ill. And I never got sick like that from alcohol, at least not that small of an amount."
Ruehli said she didn't speak of the incident for quite awhile because she was embarrassed, but she changed her mind when another accuser came forward.
"I didn't want to bring it up. I was embarrassed," she said. "When Andrea Constand brought her lawsuit against Cosby, I decided to come forward to her attorneys. I didn't think I was damaged, so there wouldn't be any lawsuit coming from me. I don't need money or aggravation. I'm very wealthy, so I have nothing to gain. But I wanted to come forward to tell the truth to back up other people."
Joyce Emmons
Date of Alleged Assault –  Early 1980s
Date of Accusation – Nov. 22, 2014
Joyce Emmons ran comedy clubs in the late 1970s and early '80s and told TMZ Cosby once offered her a "white pill" to combat a migraine headache. She said she took it and then blacked out.
Emmons says she woke up hours later without any clothes on. She was in a bed next to one of Cosby's friends, who had been hitting on her earlier in the night. Cosby allegedly laughed after she told him what happened, saying the pill was "just a quaalude." Emmons said she never saw "The Cosby Show" star drink or do any drugs himself, but alleged that he kept a "drawer full" of pills for others.
Facebook
Linda Joy Traitz
Dte of Alleged Assault – 1970s
Date of Accusation – Nov. 22, 2014
In a Facebook post,  Linda Joy Traitz claims Cosby offered her pills and "wouldn't take 'no' for an answer" in 1970
The incident occurred in 1970 while she was 19 and employed at Cafe Figaro, a Los Angeles restaurant Cosby co-owned, she said. Traitz said Cosby offered him a ride home from work one evening and she accepted, but instead of driving her home he took her to the beach. "[He] opened a briefcase filled with assorted drugs and kept offering me pills 'to relax,' which I declined," she wrote.
"He began to get sexually aggressive and wouldn't take 'No' for an answer. I freaked out and demanded to be taken home."
"I never went after him for this and have no financial gain to put myself out there like this,"she added. "I'm 63 years old now and felt compelled to speak out."
Facebook
Angela Leslie
Date of Alleged Assault – 1992
Date of Accusation – Nov. 21, 2014
Actress Angela Leslie claims Cosby sexually assaulted her in 1992. She said she went to his house hoping to help her acting career, but was instead was greeted with a stiff drink.
"I couldn't drink it," she told the New York Daily News. "I tasted it and put it down. Then he asked me to go into the bathroom and wet my hair. . . . I walked back out, and he had removed his clothing and gotten into bed." She said Cosby then began rubbing the actress, even pouring lotion into her hands. "With his hand on top of mine, he had me massage his penis," she said." He masturbated with my hand. I wasn't pulling back. I was in shock."
"I felt so used," she continued. "I felt that he didn't get what he wanted, and he threw me out. . . . He didn't make me feel special in any way. He said, 'Come here, put your hand here, do this.'"
Victoria Valentino
Date of Alleged Assault – 1970
Date of Accusation – Nov. 21, 2014
Former Playboy Playmate Victoria Valentino said she and a female friend met Cosby for wine and steaks at a restaurant called Sneaky Pete's in 1970. She claims the comedian gave her drugs while they were there. "He was trying to cheer me up, and he stuck a pill in my mouth," Valentino told the Washington Post in a video published on Friday. "He said, 'This will make us all feel better.' "
They took the pills and then headed back to the an apartment near the Chateau Marmont in West Hollywood. Once there, she said she got nauseous while her friend passed out near Cosby, who she said had an erection.
"I reached out, grabbing him, trying to get his attention, trying to distract him," she said. "He came over to me and sat down on the love seat and opened his fly and grabbed my head and pushed my head down. And then he turned me over. It was like a waking nightmare." She said she protested, but he did not stop. Valentino said Cosby raped her and then left the scene. She never called the police because she feared they wouldn't believe her: "What kind of credibility did I have? … In those days, it was always the rape victim who wound up being victimized. You didn't want to go to the police."
Carla Ferrigno
Date of Alleged Assault – 1967
Date of Accusation – Nov. 20, 2014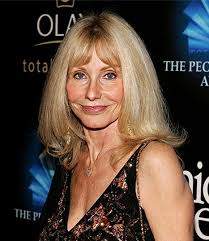 Carla Ferrigno, wife of "The Incredible Hulk" star Lou Ferrigno called a Los Angeles radio station on Thursday and spoke to "The John and Ken Show." She claimed a man invited her to go on a double date with Cosby and his wife in 1967, but as the evening progressed the man disappeared and his wife went to bed and left them alone together. She said Cosby grabbed her, pushed himself against her and kissed her on the mouth. She said she pushed him away, but he didn't let up.
"He came at me again and I just pushed and jumped and ran and I got out of his way and ran out of the hall and this guy was coming out of one of the rooms and I said I want to go home," she said. "I never said a word to anybody in all these years. Five years ago I started hearing these stories come out, and I remember telling a girlfriend and she didn't even believe me. It was so ridiculous to her."
Cosby's lawyer Marty Singer dismissed her allegations: "This continuation of a pattern of attacks on Mr. Cosby has entered the realm of the ridiculous, with a purported 'forceful kiss' at a party in 1967, nearly 50 years ago, being treated as a current 'news story' and grossly mischaracterized as 'sexual assault.' This is utter nonsense."
Louisa Moritz
Date of Alleged Assault – 1971
Date of Accusation – Nov. 20, 2014
Actress Louisa Mortiz ("One Flew Over the Cuckoo's Nest," "Love American Style") said Cosby confronted her in 1971 and forced his penis into her mouth shortly before appearing on "The Tonight Show." "He took his hands and put them on the back of my head and forced his penis in my mouth, saying, 'Have a taste of this," she told TMZ. "It will do you good in so many ways.'"
Also read: Whoopi Goldberg Skeptical of Bill Cosby Accuser: 'Don't You Do a Kit' After Getting Raped?
When he walked out of the room she alleged he then said, "Now you don't want to upset me and the plans for your future, do you?" Moritz, now 68, said she intends to file a civil lawsuit against Cosby.Cosby's attorney responded to her claims: "We've reached a point of absurdity. The stories are getting more ridiculous… Mortiz is a lawyer who was disciplined by the California State Bar and ordered not to practice."
Renita Chaney Hill
Date of Alleged Assault – 1982
Date of Accusation – Nov. 20, 2014
Renita Chaney Hill appeared alongside Cosby during the 1980s in his "Picture Pages" educational videos. He had scouted her when she was just a 15-year-old model and aspiring actress.
Hill spoke to CBS's Pittsburgh affiliate KDKA about the alleged attacks and told KDKA reporter Ralph Iannotti that Cosby flew her to various cities, including New York and Atlanta. She said she wouldn't see him during the day, but would go to his hotel room at night. She claimed the comedian gave her drinks she now believes were drugged.
"One time, I remember just before I passed out, I remember him kissing and touching me and I remember the taste of his cigar on his breath, and I didn't like it," Hill told KDKA. "I remember another time when I woke up in my bed the next day and he was leaving. He mentioned 'you should probably lose a little weight.' I thought that odd, how would he know that?"
Hill said she can't know for sure if she was raped because she was unconscious. "It just felt weird to me, and I remember being in high school saying to him, 'I'll come see you, but I don't want to drink because it makes me feel funny,'" Hill said. "And he would tell me that if I didn't drink, I couldn't come see him." Hill says she came forward after hearing Cosby's attorney criticize the other women who have already done so, and she is unapologetic about waiting so long. "No one wants to be associated with something like this, but the bottom line for me is that no one has the right to violate someone else, no matter who they are," she said. "I don't care how big they are or how the community sees them, it's not right."
Michelle Hurd
Date of Alleged Assault – mid 1990s
Date of Accusation – Nov. 20, 2014
"Law & Order: Special Victims Unit" actress Michelle Hurd claimed Cosby touched her inappropriately in the mid-90s.
She said their relationship began innocently enough on the set of "The Cosby Show," with the two of them sitting near each other at lunch. But Hurd said the dynamic soon changed. He did "weird acting exercises [where] he would move his hands up and down my body," she wrote in a recent Facebook post. "I was instructed to never tell anyone what we did together," she wrote. "I dodged the ultimate bullet with him when he asked me to come to his house, take a shower so we could blow dry my hair and see what it looked like straightened."
Hurd declined, but according to her post a friend of hers, who she did not name, didn't dodge the same bullet. "[The friend] awoke, after being drugged, vomited, and then Cosby told her there's a cab waiting for you outside," Hurd wrote.
WFOR-TV
Therese Serignese
Date of Alleged Assault – 1976
Date of Accusation – Nov. 20, 2014
Florida nurse Therese Serignese told multiple media outlets Cosby had drugged and raped her in 1976, when she was only 19.
"The next memory I have was I was in a bathroom and I was kind of bending forward and he was behind me having sex with me," she said on Thursday. "I was just there, thinking 'I'm on drugs, I'm drugged.' I felt drugged and I was being raped and it was kind of surreal. My frame of mind was that it would be over soon and I could just get out of there."
Also read: Bill Cosby to Jon Stewart: Stop Swearing (Video)
Serignese said she told her mother about being raped and drugged, but she says her mom advised her to reach back out to Cosby. She followed her mother's advice, contacted the comedian and he put her up in the penthouse of a nearby Hilton hotel for about three weeks. Serignese claims all that changed when she had a pregnancy scare, which led to Cosby kicking her out.
She claims the two of them kept in touch for over 20 years, which included another sexual encounter around 1985. "I just tried to forget it. I tried to block it out," she said. "It doesn't go away but you can make it silent. You can bury it. But all of these times when this stuff comes up, it does make me angry."
Getty Images
Janice Dickinson
Date of Alleged Assault – 1982
Date of Accusation – Nov. 18, 2014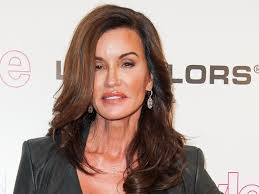 Janice Dickinson, former "America's Next Top Model" judge, claimed the comedian sexually assaulted her in 1982.
The now 59-year-old reality star said she was on a trip in Bali when Cosby contacted her and urged her to come to Lake Tahoe, where he was performing. According to Dickinson, the comedian then dangled the prospect of work in front to her. According to the former model and television personality, Cosby gave her wine and a pill, which caused her to pass out. However, Dickinson claims that she has a recollection of being sexually assaulted by Cosby.
"The next morning I woke up, and I wasn't wearing my pajamas, and I remember before I passed out that I had been sexually assaulted by this man," Dickinson claimed. "Before I woke up in the morning, the last thing I remember was Cosby in a patchwork robe, dropping his robe and getting on top of me. And I remember a lot of pain. The next morning I remember waking up with my pajamas off and there was semen in between my legs."
CNN Tonight/Don Lemon
Joan Tarshis
Date of Alleged Assault – 1969
Date of Accusation – Nov. 16, 2014
Former actress, publicist and journalist Joan Tarshis published an essay on Sunday, Nov. 16 claiming Cosby had raped her twice in 1969. Tarshis then spoke with CNN's Don Lemon on "CNN Tonight" and detailed the encounters, which occurred when she was a teenager and working alongside him. "He made me a drink … and very shortly after that, I passed out," she told Lemon. "I woke up, or came to very groggily with him removing my underwear."
See video: Bill Cosby Is a 'Serial Rapist,' Accuser Joan Tarshis Tells CNN's Don Lemon
Tarshis said has no direct memories of the second alleged rape, which she claimed took place after Cosby invited her to see a show. She claimed it happened after she was once again drugged by Cosby, writing in her initial essay, "I remember feeling very, very stoned and asking his chauffeur to take me back to the car. I was having trouble standing up. The next thing I remember was waking up in his bed back at the Sherry, naked."
Tarshis told TheWrap she chose now to come forward in part because she wanted "to help the public understand that he's not Mr. Clean," and also "because of the other women who were courageous enough before me to venture out and say what was going on…  Every single person who he has allegedly raped has had the same exact pattern," she continued. "A business connection and then being drugged and then being accosted while they were unconscious. And it's just so bizarre that that's his M.O. And everybody was the same age."
PostTV
Barbara Bowman
Date of Alleged Assault – 1986
Date of Accusation – Nov. 13, 2014
Actress Barbara Bowman wrote a Washington Post op-ed describing her alleged sexual assault at the hands of Cosby, which started in 1985 while she was a teenage actress starring in McDonald commercials.
See video: Bill Cosby Accuser Tells CNN's Don Lemon: I Was 'Terrified' and 'Manipulated'
"[He] brainwashed me into viewing him as a father figure, and then assaulted me multiple times," she wrote. "In one case, I blacked out after having dinner and one glass of wine at his New York City brownstone, where he had offered to mentor me and discuss the entertainment industry. When I came to, I was in my panties and a man's t-shirt, and Cosby was looming over me. I'm certain now that he drugged and raped me."
"When I blacked out at Cosby's home, there were several staffers with us," she continued. "My agent, who introduced me to Cosby, had me take a pregnancy test when I returned from my last trip with him. Talent agents, hotel staff, personal assistants and others who knowingly made arrangements for Cosby's criminal acts or overlooked them should be held equally accountable."
"I have never received any money from Bill Cosby and have not asked for it," Bowman added. "I have nothing to gain by continuing to speak out. He can no longer be charged for his crimes against me because the statute of limitations is long past. That is also wrong. There should be no time limits on reporting these crimes, and one of my goals is to call for legislation to that end."
Beth Ferrier
Date of Alleged Assault – 1984
Date of Accusation – June 23, 2005
Beth Ferrier, a former model, alleges her agency put her in touch with Cosby in 1984. She said she carried on a consensual sexual relationship, but after she ended it she claims he drugged her coffee before a performance in Denver.
Also read: 'Queen Latifah Show' Shoots Down Report It Canceled Bill Cosby Interview After Rape Allegations Resurfaced
"I woke up and I was in the back of my car all alone," Ferrier told the Philadelphia Daily News. "My clothes were a mess. My bra was undone. My top was untucked. And I'm sitting there going, 'Oh my God. Where am I?' What's going on? I was so out of it. It was just awful." She initially filed court documents under the  pseudonym Jane Doe No. 5, but now she has gone public. "I want to support Andrea [Constand]," she said. "And I want to support Tamara. I want Bill Cosby to know I'm not afraid of him and that what he did to me was wrong."
NBC
Tamara Green
Date of Alleged Assault – 1970s
Date of Accusation – Feb. 10, 2005
Calif. lawyer Tamara Green was one of the first women to step forward and accuse the comedian of sexually assaulting her in the 1970s.
Also read: Matt Lauer Filling In for Bob Costas During NBC Olympic Coverage
She appeared on "Today" in 2005 and shared her story with Matt Lauer. She said Cosby gave her drugs, drover her home and then raped her back in the 1970s. "I was almost unable to hold my head up. I was very, very, very stoned," she said. "He took me into my apartment and then very helpfully and nicely was prepared to take off my clothes and help me into bed and pet me, and that's how the actual assault began."
Also read: Bill Cosby Tapped to Star in Family Comedy at NBC
"The center of my being understood that he had gone from helping me to groping me and kissing me and touching me and handling me and you know, taking off my clothes," Green continued. She  eventually told him "if he didn't kill me and he tried to rape me, it was going to go very badly." After which she said he set two hundred dollar bills on her coffee table and then left her apartment.
"You feel no one will believe you,"she told Lauer after he asked why she waited to come forward with these allegations. "This is the great Bill Cosby."
Twitter
Andrea Constand
Date of Alleged Assault – 2004
Date of Accusation – 2004
In 2004, Andrea Constand filed a lawsuit against Cosby for sexual assault. She claimed he drugged her in 2004 at his Penn. mansion.The legal documents filed claimed he "rubbed the woman's breasts and genital areas and 'digitally penetrated' her, meaning with his finger," according to ABC News.
Also read: Bryan Singer's Lawyer Slams Sex Allegations in Detailed Response: We Have Proof My Client Was Not in Hawaii (Exclusive)
Constand later reported the incident to the Durham, Ontario police, but charges were never fired. Bowman was asked to testify against the comedian, which she agreed to do but was unable to take the stand after the case was settled out of court. According to the Washington Post, Cosby has repeatedly denied Constand's claims.
Lachele Covington
Date of Alleged Assault – 2000
Date of Accusation – March 2, 2000
Actress Lachele Covington filed a police report against Cosby in 2000, alleging the comedian "put her hand under his T-shirt and guided it south toward his sweatpants," according to a report in the New York Post.
According to the same report, authorities never charged nor questioned Cosby because they "decided no crime had been committed because until the very moment Covington pulled her hand away, all actions had been consensual."
[table id=9 /]