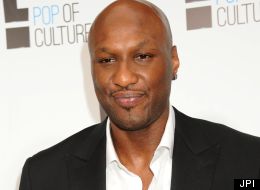 [wp_ad_camp_2]
The NBA player was stopped by Police on a freeway in the San Fernando Valley for driving too slowly at 3:54 a.m. on Aug. 30, according to tje TMZ website.
Highway Patrol officials told the Los Angeles Times that Odom was skeen early Friday morning driving a white Mercedes SUV in a "serpentine manner" around 50 mph and he had kept driving when police attempted to have him stop the vehicle.
When they eventually stopped him, Odom showed "objective signs of intoxication and was unable to perform field sobriety tests as explained and demonstrated."
Odom was arrested on suspicion of DUI and taken to jail in Van Nuys. He refused all chemical tests, the Los Angeles Times reported.
TMZ reports he is currently being held on $15,000 bail. CBSLA notes it is unclear if he has posted bond.
He is scheduled to appear in court Sept. 27, according to the Los Angeles County Sheriff's Department report.
The arrest comes after news surfaced that Odom has allegedly been struggling with drug addiction. TMZ previously reported that he went missing for 72 hours and friends and family are concerned about him. The substance abuse has reportedly also taken a toll on his marriage to Khloe Kardashian.