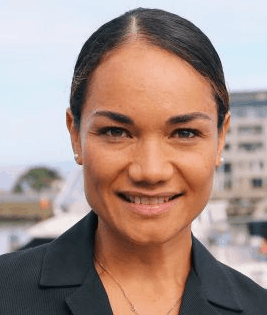 The impact of the #Metoo issues, transparency concerns and the need to remove "constraints" imposed by the Lawyers and Conveyancers Act 2006 have lead the Law Society to commission a review of its structure and function.
Included in the review will be an examination of the current dual role undertaken by the Society as both a regulator and a service provider, a matter that has created debate within the profession.

A release from the Law Society today announced the independent review with President Tiana Epati saying the decision had been made by its Board, and endorsed by its Council.
It is intended to examine all aspects of the structure and function of the Law Society.
The NZ Law Society's press statement said:
The decision to conduct an independent review reflected the constraints the current Lawyers and Conveyancers Act 2006 placed on the Law Society's ability to be transparent about its complaints process, and to deal with a broad range of unacceptable behaviour, including complaints of sexual harassment and bullying within the profession.
"The current Act's primary purpose is to maintain public confidence in the provision of legal and conveyancing services, and to protect the consumers of these services.
As identified by the Dame Silvia Cartwright independent review of the regulatory framework, behaviour by a lawyer that is unconnected to the provision of legal services can only be subject to the current disciplinary regime if it is at the highest level of misconduct, justifying a finding that the lawyer is no longer fit to continue to practise.
Ms Epati says the Act also continues a 'dual' model for the Law Society, regulating lawyers and providing membership services for them, and it was time to reflect on whether this was the optimal model.
"After more than a decade since the current Act took effect in 2008, and the recent effect on public confidence which centred on complaints about the conduct of lawyers against other lawyers, it is time to have a wide-ranging review of the current model. Any recommendation for legislative change would need to go through the normal process involving the Ministry of Justice and seeking approval from the Minister."
She says the review is expected to draw on local and international experiences to consider possible future models for the provision and regulation of legal services in Aotearoa New Zealand, as well as the best model to provide membership services to practising lawyers.
The terms of reference for the independent review will be agreed after extensive consultation with the legal profession and other stakeholders.