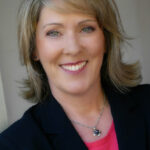 Christine A. Wilton is a California attorney specializing in Consumer Bankruptcy, litigation in bankruptcy, debt collection practice act claims, fair credit reporting act claim, and mortgages. This item appeared in the Bankruptcy Law Monitor blog.
Would you hire these people? Well, someone might, but according to a recent article in USA TODAY, "age discrimination remains a problem even though we can't tap into specific numbers."
[wp_ad_camp_1]
And this unhappy couple looks like they didn't save enough money for their retirement, so they may be looking for a job and the going will be rough. While 60-80% of retirees say they want to work, the reality is that only18.2% of people over 65 were working in 2012.
What's the answer? Planning. Susan Fulton, president and founder of FBB Capital Partners in Bethesda, Md, says, "Ninety percent of Americans will not be able to retire on savings and Social Security." Here are a few tips.
1.      Increase savings and reduce expenses. Using the strategy now also accustoms you to living on less. This is not rocket science, but it is often hard to be honest with your spending.
2.      Delay taking Social Security benefits. In another retirement article David Richmond, president of Richmond Brothers in Jackson, MI. Says that "there are 81 different strategies on how to claim Social Security, and that the difference between the best and worst strategy is $100,000 to $125,000 over their lifetime." Go to this Social Security website to see your Social Security earnings, and estimate your retirement disability and survivors benefits.  
3.      Stay in your current job, even if it's for fewer hours, or in a lower-paying version of it. Remember that age discrimination is an issue if you're over 65 and unemployed.
4.      Try turning a hobby into a job or business. Get new skills if you need to. See the Small Business Administration's website for help.
5.      Do not turn to credit cards. According to a survey released by CESI Debt Solutions, nearly 40% of retired Americans said they've accumulated cred-card debt in their twilight years — and aren't worried about paying it off in their lifetime. But because people are living longer, their clever plan may backfire.
Bankruptcy in retirement is on the rise. According to AARP research, the number of Americans age 55 and older who filed for bankruptcy increased threefold from 1991 to 2007. The number of bankruptcy filings for people 75 to 84 years old quadrupled in the same time period.
Plan more, spend less, work longer, and "live shorter." Not sure if you can control that last one, but it's certainly huge part of the problem these days.