LawFuel.com – Best Class Action Law Firm Newswire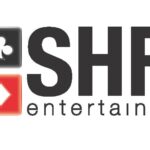 The securities litigation firm of Brower Piven, A Professional Corporation, has commenced an investigation into possible breaches of fiduciary duty to current shareholders of SHFL entertainment, Inc. ("SHFL" or the "Company") (NASDAQ GS: SHFL) and other violations of state law by the board of directors of SHFL relating to the proposed buyout of the Company by Bally Technologies, Inc. The firm's investigation seeks to determine, among other things, whether the board of directors of SHFL breached their fiduciary duties by failing to maximize shareholder value.
According to the press release announcing the proposed buyout, SHFL shareholders will receive $23.25 per share in cash for each share of SHFL common stock they own.
If you currently own common stock of SHFL and would like to learn more about the investigation being conducted by Brower Piven, you may email or call Brower Piven, who will, without obligation or cost to you, attempt to answer your questions. You may contact Brower Piven by email at hoffman@browerpiven.com, by calling (410) 415-6616, or at Brower Piven, A Professional Corporation, 1925 Old Valley Road, Stevenson, Maryland 21153. Attorneys at Brower Piven have combined experience litigating securities and other class action cases of over 60 years.