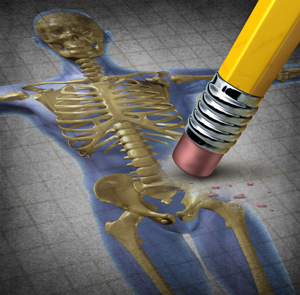 Lawfuel.com – There is guarded optimism among attorneys and plaintiffs that have filed lawsuits against Stryker Orthopaedics regarding the Rejuvenate and ABG II hip implants that were recalled in 2012. Judge Brian R. Martinotti, who is presiding over the lawsuits in New Jersey multi-district court, ordered the mediation on April 2nd. Stryker agreed to the mediation, which gave hope for possible settlement and resolution without needing to proceed further toward trial.
The mediation process includes both sides agreeing on third-party mediators to be a part of a six-person panel. The first 25 cases filed against Stryker have until April 22nd to indicate whether they will participate in the mediation. All other cases filed on or before the order on April 2nd have until May 15th to give mediation notice. If mediation goes well and settlements are made, it could mean a quicker resolution for the at least 133 plaintiffs that currently have lawsuits against Stryker for their recalled hip implants and many others that have yet to file. In the mean time, consolidated litigation will continue to move forward.
The lawsuits all are in regards to the Stryker Rejuvenate and ABG II Modular Hip Stems that were voluntarily recalled in July 2012. The hip implants were found to be prone to early failure and health risks, often immediately after implanted from what Stryker refers to as a
potential for fretting and/or corrosion at or about the modular neck junction, which may result in adverse local tissue reactions manifesting with pain and/or swelling.
In addition to the implants failing and causing the adverse tissue reactions that Stryker mentions, there are many other possible health risks from the hip implants. Similar to other hip implants by DePuy that have also been recall, the Stryker implants have metal parts that when "fretting" cause small particles of metal to enter the surrounding tissue and possibly the blood stream. This can lead to heavy metal poisoning that can cause a host of medical problems such as kidney failure, deafness, hemorrhages and even death.
For the thousands of people with these potentially dangerous implants, the only recourse if they are experiencing issues with the Stryker hip implant is to have it removed and replaced with another hip implant. The surgery is invasive and painful, and as in all surgeries, has a certain amount of risk involved. In addition, the new implant will be a large adjustment for many and may not give the same mobility.
Over the next few months it will become clear whether mediation will be an option for many of those who have suffered due to the Stryker hip implants to be compensated for their pain and suffering. If these initial mediations do not go well, then attorneys for the plaintiffs are prepared to continue the litigation process, even to trial if necessary.
Rosenfeld Injury Lawyers is actively litigating Stryker hip recall cases in various venues. If you have been impacted by these devices, we welcome you to talk with one of our attorneys for a free case evaluation and a frank discussion of your legal options. For the latest news and legal information related to the Stryker Rejuvenate & ABG II recall visit Stryker Hip FAQ www.strykerhipfaq.com.