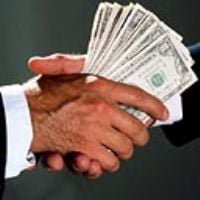 On November 4, 2013, Weyerhaeuser Company ("Weyerhaeuser") announced that it has entered into a definitive agreement pursuant to which Weyerhaeuser's homebuilding subsidiary, Weyerhaeuser Real Estate Company ("WRECO"), will be spun off or split off to Weyerhaeuser's shareholders and, following the spin‑off or split‑off, will merge with a subsidiary of TRI Pointe Homes, Inc. ("TRI Pointe") in a Reverse Morris Trust transaction. Cravath represented Weyerhaeuser in connection with this transaction.
[wp_ad_camp_1]
The combination will result in the receipt by Weyerhaeuser shareholders and WRECO employees of approximately 80.5% of the combined company, with pre‑transaction TRI Pointe shareholders and employees owning the balance. The transaction, which also includes a cash payment of approximately US$700 million to Weyerhaeuser, is valued at approximately US$2.7 billion based on TRI Pointe's November 1, 2013 closing stock price. The transaction is expected to be tax‑free to Weyerhaeuser and its shareholders and is anticipated to close during the second quarter of 2014.
The Cravath team included partners Richard Hall and Erik R. Tavzel and associates Stephanie R. Gallina and Michael Saliba on M&A matters; partner Andrew J. Pitts and associates Donald Scott Bennett and Matthew M. Lucas on securities matters; partner James C. Vardell III on banking matters; partner Eric W. Hilfers, practice area attorney Michael Krasnovsky and associate Matthew Cantor on executive compensation and benefits matters; partner Matthew Morreale on environmental matters; partner Andrew W. Needham and associates Christopher K. Fargo and Rachel H. Kiwi on tax matters; and practice area attorney Anthony N. Magistrale and associate Benjamin D. Landry on intellectual property matters. Gregory D. Beaton, Daniel R. Satin and Matthew G. Jones also worked on M&A matters; Michael W. Young also worked on securities matters; and Peter Wehner also worked on executive compensation and benefits matters.