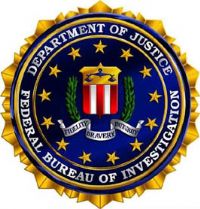 Preet Bharara, United States Attorney for the Southern District of New York, and George Venizelos, the Assistant Director-in-Charge of the New York Field Office of the Federal Bureau of Investigation, ("FBI"), announced today the unsealing of a two-count Complaint charging JOSEPH KRZEMINSKI, the Village of Port Chester Police Chief, with tampering with, and retaliating against, a witness in a federal investigation being conducted by the FBI.
[wp_ad_camp_1]
The Complaint alleges that the FBI is conducting an investigation into allegations surrounding the disappearance of over $26,000 in cash and narcotics from the evidence room at the Port Chester Police Department, and other allegations of theft and misconduct.
The Complaint further alleges that KRZEMINSKI, age 62, physically threatened and retaliated against the Port Chester Police Department's Acting Chief, who has been cooperating with the FBI in its investigation. KRZEMINSKI was arrested yesterday afternoon and was presented before United States Magistrate Judge Lisa Margaret Smith in White Plains federal court.  KRZEMINSKI was released pursuant to a $100,000 personal recognizance bond to the custody of his son.