LawFuel lists specialist Wellington law firms who provide high level service and professionalism in a range of legal areas, ranging from employment law, public law, intellectual property law to criminal and commercial law.
Among the Wellington law firms who provide top New Zealand legal services are the following, all of whom can be seen on the NZ Law Firm profile pages at LawFuel.co.nz.
Despite recent publicity about "dying" Wellington (an off the cuff and retracted remark made by Prime Minister John Key) the city has seen head offices move to Auckland and Australia as the commercial focus for New Zealand is Auckland.  However the government centre and a growing high tech industry sector in the capital, which has a compact, pleasant and well educated population, has seen some remarkably successful companies like online accounting firm Xero, filmmakers Weta Workshop and Peter Jackson's empire, as well as smaller startups who enjoy what the city provides and offers.
As the NZ capital city, Wellington has representation from the largest law firms in the country, including Chapman Tripp, Bell Gully, Russell McVeagh.
The legal work in Wellington is provided by a large number of both large and small law practices.
Wellington Employment Lawyers
Dundas Street Legal – This specialist employment law firm comprises the expertise of employment law expert Susan Hornsby-Geluk who previously practised with Kensington Swan and Chen Palmer.  The team at Dundas Street Legal provide top service backed by a wealth of experience in the employment law area.
Becker & Co – David Becker's boutique law practise handles a range of different legal work ranging from immigration law and commercial work to employment law.   The practice, which also has an office in Auckland provides personalised and professional services.
Wellington Public Law Experts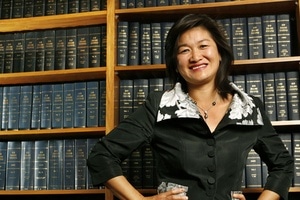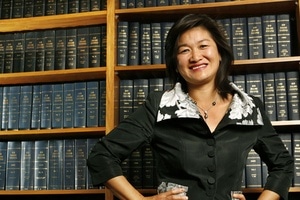 Chen Palmer remain as one of the major public law firms in New Zealand and the first to establish themselves as public law specialists.  Although handling a range of commercial, employment law and related areas of law, the Chen Palmer team, headed by Mai Chen, provide high level public law work both in the nation's capital and also from their Auckland and Christchurch offices.
Franks & Ogilvie is a newer public law firm set up by former MP and Chapman Tripp partner Stephen Franks and former Telecom legal counsel Rob Ogilvie, handling a range of public law and commercial matters.  The firm takes a hands on approach to its legal work, displaying a high level of expertise and "nous" combined with a practical approach toward the legal issues it deals with.

Wellington Commercial Lawyers
Commercial law has always played an important role in Wellington and the major firms have all acted or represented the major companies and government interests, as well as a range of international companies.  However as head offices in the capital have increasingly relocated to Auckland, the country's commercial centre, or to Australia, the focus upon commercial work has diminished and most of the larger firms have continued their work for multinationals and others in the capital, but have been greatly interested in public private partnership work with government and other government-related legal work.
Among the firms with commercial focus that provide high level commercial work are the following:
DLA Phillips Fox
DLA Phillips Fox is a leading New Zealand commercial law firm providing a full range of legal services.