Welcome to Casetext's handy guide to your first 14 days of solo law practice!
My name is Mike Whelan. As managing editor at Casetext, I advocate for solo attorneys both inside the company and to the industry as a whole. I practiced as a solo myself for several years. I've done some incredibly stupid things, and occasionally landed on something surprisingly smart. My goal is to help you stick to the smart stuff.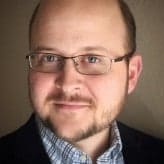 I've written this guide to give you a taste of the decisions you'll make in the years to come. It's written to provide hope and direction. Having been where you are, I know how long the to-do list can be.
Keep this in mind as you click through this series, though: this is not an exhaustive guide to everything you'll encounter as a lawyer. It couldn't be.
You'll experience things in your career that none of us has imagined. The Labor Department says 65% of the jobs our children will have don't even exist yet. If that's true, it's safe to assume that things will change significantly over your new legal career. We aren't promising future-proof tactics.
Instead, we'll provide you with a map for your first two weeks as a new lawyer with your own law practice. We'll also throw in some future-proof principles to help you build a lasting strategy and vision.
For now, though, we mean to get practical. Not much fluff, just what you need to get going.
How To Use This Guide
The guide is organized into 14 one-day chunks. It works well that way.
Trying to read the entire series and take every action in one day would be overwhelming – meaning, ineffective. I'd rather you implement than win a speed reading contest. Work each day, inching closer to your goal. That's how this guide works and, as we'll discover later, that's also how life works.
Each day is organized in three sections:
A Business/Life Principle: Every day features a short walk-through of an important principle. These set the stage for the activities you'll engage in.
A Mental Exercise: You are the one constant in your law firm, which means that much of its success depends on your mindset. Every day we'll ask you to ponder an idea to set your firm on a strong foundation.
A Big Little Step: Thinking only takes you so far, though, so we'll add doing to each day. By the end of the 14 days, you'll have checked all the boxes needed to get started. But it all starts with you taking the steps.
If you look near the bottom of each post in this series, you'll see links to the other chapters. Feel free to navigate through them as you like, but this is organized as a step-by-step guide. Meaning, you'll want to take each activity in order.
But do feel free to work through it as you'd like.
We also hope that you'll share it. Do you know someone stepping into the unknown, starting a solo practice? Please send this series to them. Form groups of friends who'll hold each other accountable for the steps in this guide.
You've Got This
As you read, you'll no doubt have additional questions. I encourage you to engage with me and with other mentors, virtually and in-person.
You can access lots of helpful articles on the Casetext blog, and you can reach out to us on social media platforms like Twitter, Facebook, and LinkedIn. I'm on each of those platforms myself and hope you'll be part of that conversation.
You can do this. Read each day and implement like a monster. Get started. You'll be amazed where one confident step will get you.
---
The first step is to take the first step, as they say. In this first chapter, we'll talk about what brought you here and why you're uniquely qualified to build a practice.
---
Your second day begins with a reality check: they didn't train you to own a law firm. We'll start a process for continual improvement and get an office solution.
Of Interest