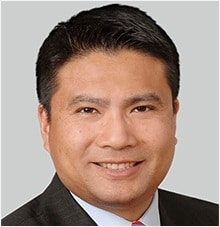 Northern California, 4 March 2019 – Mayer Brown, a leading global law firm, announced today that Paul P. Chen has joined the firm in Northern California as a partner in the Corporate & Securities practice. Mr. Chen was most recently at DLA Piper in San Francisco and Silicon Valley, where he was the head of US transactions for the insurance sector in addition to serving as head of Asia Corporate.
"Paul has been a revered professional in the industry for many years, and we are very excited to have him strengthen our world-class insurance transactional practice," said David W. Alberts, the co-leader of Mayer Brown's global Insurance Industry group. "Paul will broaden our corporate capabilities in Northern California and strengthen our global insurance transactional capabilities, especially as the insurance industry continues to innovate through technology."
Mr. Chen focuses on complex transactions in the insurance, financial services and health care sectors, especially deals involving technology and innovation. His experience spans cross-border mergers and acquisitions, strategic investments and joint ventures aligned with his industry expertise. In the insurtech space in particular, Mr. Chen advises early stage
companies and strategic corporates and is a frequent speaker on insurance innovation. He also
advises clients on US securities law matters, including tender offers, going private transactions and capital raising activities. Mr. Chen has significant US and Asia transactional experience and regularly represents Asia-based and other international investors on acquisitions and investment in the US and other parts of the world.
"I am very excited about the opportunities at Mayer Brown and the strategy for continuing to grow the transactional practice in Northern California as part of the firm's offering to the global insurance and financial services sectors," said Mr. Chen. "Mayer Brown has a strong global platform, a deep bench in insurance and financial services, a significant presence in Asia and well-established transactional, regulatory and data privacy capabilities in insurtech, fintech and healthtech. No other firm is in a better position to best serve the long-term needs of its clients in the sectors that I serve. I am particularly excited to join the growing, diverse corporate practice in Northern California to which the firm is clearly committed."
"Paul fits perfectly with us in Northern California and globally. His arrival aligns with our strategic priority of focusing on our core industries, including insurance. We are excited that he is joining our recently hired partners Michelle Ontiveros Gross and Melissa Richards as we continue to build out our exciting vision for our Northern California practice," added Ward Johnson, the partner-in-charge of Mayer Brown's Northern California offices. "We are delighted to welcome him to the firm."
For the third consecutive year, Mayer Brown was named "Firm of the Year" by Law360. The firm's global Insurance Industry group represents insurance industry clients on their most complex deals and disputes. The group is regularly recognized by Chambers & Partners as a leading practice in the US, Asia and UK. Chambers reported in its 2018 guide that Mayer Brown's insurance team is a "well-rounded practice, offering considerable transactional expertise covering not only insurance M&A, but also a broad spectrum of other areas."