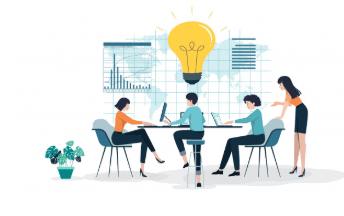 2020 Update: The Law Firm Marketing Changes in SEO
Law Firm Marketing Update for 2020: The tips provided by our law marketing SEO experts are great, but 2020 heralds some major changes in terms of what needs to happen for lawyers seeking to create effective online marketing for their law firms.
Google continues to make both major and minor algorithm changes – the last 'known' number being over 3200 in 2018. That trend will only continue, and even increase.
So for lawyers seeking online law firm marketing success they have to ensure they are right up to speed with the latest in SEO and LawFuel will continue to provide the very latest information about what is happening.
The fact is that content production for most keyword terms or phrases is increasing faster than the demand for that information.
More significantly, Google is increasingly answering searchers' questions itself. It is becoming an 'answer engines' as much as a search engine.
Take an example of learning about how to get divorced in California. The key points are displayed right up front – with the information supplier's link.
And that too creates challenges for those seeking information or content online.
And as with social media engagement, the engagement level is dropping dramatically as organic search results on just about all online channels reduces dramatically.
But that does not mean that SEO is dead or that organic results and marketing for your law firm should suffer.
LawFuel's research among marketing experts is that the reason behind searches is changing as people are seeking to be educated – to learn things – from the search engine.
And Google wants to reward those sites that actually help educate people and provide a good user experience.
And when choosing how to rank sites, Google will be working well beyond its own direct data but looking at social signals and how people are using online media right across the media spectrum.
That means more marketing needs to be focused not just on Google directly but across other social media channels.
Focus Law Firm Marketing on Brand Building
And one of the biggest things law firms can do in 2020 is hlep work on building their brand online.
One of the best things you can do when brand building is to focus on your specific niche. Build your expertise and brand around the niche and develop the Google support you want.
LawFuel asked six top law marketing gurus what lawyers should be doing in 2019 to market their firms and their services. What works? What doesn't?
Here we outline what our six law marketers advise for 2019.
Larry Bodine

Larry Bodine is the Senior Legal Marketing Strategist for LawLytics, the No. 1 Website Marketing System for Small Law Firms. He is also the Editor of NEWS.Law, a free legal news website with a daily email update.
An expert in business development, Larry Bodine has trained thousands of lawyers at hundreds of law firms over the last 20 year. His program calls for a mix of online and in-person techniques, some of which are displayed below. He can be reached at 520-577-9759 and at Larry@LawLytics.com
Bake Your Referral Network Today, and Become a Rainmaker Tomorrow
If you are looking around the office for work and don't have clients of your own, then today is the day to start baking your referral network. The recipe is based on a common denominator of rainmakers: they have a lot of relationships with people who send them referrals.
Getting started is easy. The top ingredient is starting a habit of taking a potential referral source to lunch each week. Contact all the attorneys you know at other firms — including law school classmates and friends in the bar association — and start to simmer relationships with them.
Your aim is to cook up an express referral relationship with the other lawyer, being specific about the cases you are looking for and asking what files the other lawyer is seeking. Preheat the oven by bringing a referral to offer. Follow up and stay in touch. Read the cookbook: 16 Ways to Expand Your Practice Through Referrals.
Bring things to a boil by getting active in your state and local bar associations. Make a point of getting to know other lawyers and getting their cards. Many state bar associations have lawyer referral programs you can join. Mix in activities such as delivering a CLE program or giving a talk to a committee that you join.
A key ingredient is current and past clients. Don't let the relationship end when the matter ends. Your clients won't know how you build a law practice, so you have to ask for a referral – out loud.
It can be as simple as saying, "I've enjoyed working with you. I like working with friends of people I know, so I hope you'll give my name to your friends and contacts who could use my help." Chefs should see the instructional video at https://goo.gl/xSLNv7
Keep things hot by inviting other professionals that your clients use — brokers, insurance agents, bankers and real estate agents — to meet for le déjeuner.
Successful recipes also call for connecting with people on LinkedIn and Facebook. I've met many colleagues by connecting on LinkedIn, and an easy way to start is by making a recommendation of your connection. On Facebook, there are the tasty morsels of online reviews. A collection of 5-star online reviews provides the social proof that is the pudding.
Just as it takes active whisking to make whipped cream, it takes regular writing of blog posts for attorneys to get referrals. It's true that the more you blog, the more clients you will get. For optimum results, a law firm blog should be updated at least 2-3 times per week. Research finds that the ideal post length is 2,500-3,000 words to capture the most visitors and get the most shares on social media.
For that special lagniappe, write op-ed pieces for the local paper, or call a local radio talk show host and volunteer to be a guest. I've done both with excellent results. Make a point of getting to know reporters who cover legal affairs, and take them out for coffee or lunch.
And importantly, when you get a referral, be sure to say thank you in a handwritten card or grateful phone call. Now that you know how to bake, you can send them a cake.
Casey Meraz
Casey Meraz is the principal at Juris Digital and provides SEO, content marketing and law firm marketing advice to law firms.
Juris Digital's focus is upon obtaining conversions from law firm websites and uses the experts within the company to focus upon developing marketing initiatives that are practical and workable.
In 2019 one thing that lawyers can do is to take advantage of Google's free features.
For our clients at Juris Digital, the number one driver of new revenue from new clients is still organic and local SEO. While some of these areas can be very competitive depending on practice area or geographic area, there are plenty of FREE things you can be doing to help drive new clients today.
It's surprising how many people aren't taking advantage of these free features. So all you have to do really is participate. Here are a few things you should make sure you're doing.
1) Use all of the new Google My Business Features. Google has been on a roll recently rolling out features that help potential clients better understand your business and offerings.
You can now add your services and if you offer products you can add those too and they will show up on your business listing. These also help tell Google what your business is about.
Make sure you upload as many photos as you can, especially ones that represent your practice areas, and participate weekly in the Free Google Posts feature to tell people about your business.
2) Take advantage of organic search features. Sometimes being in the #1 position. If you earn a featured snippet you can show up in position 0.
Also, you can now make your traditional organic listing stand out in search results by taking advantage of FAQ Rich Snippets and Review Schema.
This is what they look like (Example below)
All of these features are free and can help your law firm stand out above the rest.
In 2019 one thing that lawyers can do is to take advantage of Google's free features.
For our clients at Juris Digital, the number one driver of new revenue from new clients is still organic and local SEO.
While some of these areas can be very competitive depending on practice area or geographic area, there are plenty of FREE things you can be doing to help drive new clients today.
David N Ward
David N Ward is a retired attorney, marketing consultant, and business owner who blogs about marketing, productivity, and personal development at Attorney Marketing and The Prosperous Lawyer
His course on internet marketing is "Make the Phone Ring: A Step-by-Step System for Attracting Good Clients."
"I wrote the book on marketing legal services"
One of the best ways to stand out from your competition, build trust in your target market, and cement your status as a leader in your field, is to write a book.
As an author, you are seen as an authority. It's not for nothing that the word "authority" has the word "author" in it.
Your book can become your best marketing tool.
You can pass out copies of your book to prospective clients and referral sources. You can give copies to new clients or offer electronic copies as an incentive to prospects who sign-up for your newsletter.
Chris Dreyer
Chris Dreyer is the Founder & CEO of Rankings.io, an SEO agency for lawyers. Chris has been featured in numerous legal and search marketing publications such as Lawyerist, Law Marketing, Attorney At Work, Moz, and more.
With over 12 years of experience in law firm SEO, Chris has helped hundreds of law firms get first page positions in search engines using innovative campaigns that are difficult for competitors to recreate. He is dedicated to helping lawyers get more leads and win more clients
One of the most important areas of digital marketing lawyers can focus on is to improve their presence in local search with a specific emphasis on their GMB (Google My Business) profile.
Mobile device usage has outpaced that of desktop, and more consumers are searching for local businesses like law firms on mobile devices. Local search is where a lot of purchase-intent searchers are active and if attorneys aren't showing up, they're missing out on potential new clients.
Attorneys can optimize their GMB profile by claiming it and filling it out completely, choosing a practice area specific category, adding keyword phrases to business and service descriptions, adding tons of images and video, adding posts to their profile, and setting consistent name, address, and phone number information among other tactics.
Reviews on leading profiles like GMB, Yelp, and Facebook are also important for generating a strong local presence. As long as state bar regulations allow, attorneys should aggressively pursue reviews from current and previous clients. The quantity of reviews and speed with which they are added are both factors in how much they influence rankings on local profiles.
Location-based pages on a website are an additional tactic that can help with a local presence. Attorneys can use these to rank for location-based phrases as well as a landing page for local profiles.
Building out citations is another important tactic in developing a solid local presence. Lawyers can use a service like Yext or Bright Local to build out hundreds of citations across the Internet all with consistent and trustworthy information. Having consistent name, address, and phone number information on local profiles is a key component for Google to trust that the information found in local search is trustworthy.
Lastly, obtaining location-based links is another tactic to help improve local visibility. Links from sites like BBB.org, local Chambers of Commerce, local organizations, and other local businesses are good places to start.
Richard Jacobs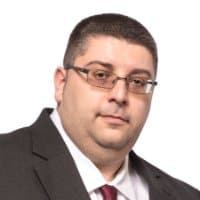 You need to take a step back and look at the big picture.
Demand for legal services, as measured by (the proxy metric) Federal Judicial Caseload has fallen every year since 2011.
It is now almost as low as it was just before the 2008 recession. What's more, most economists agree that we are close to the precipice of another recession. The pie keeps getting smaller.
Law school keeps pumping out more junior attorneys. ABA and Census Bureau data show that the amount of practicing attorneys per household has increased steadily since 2008, and shows no sign of slowing down.
Many of the new kids on the block don't have jobs to go to, so they're starting their own solo practices. More hungry hands are fighting for a slice of pie.
Guess how they're trying to win clients? The same way almost every other desperate attorney does — by cutting prices to the bone.
Legal consumers are being trained (by Google and, more recently, Avvo) to "shop around" for attorneys, to literally compare them side-by-side based on their "features", much like how you or I might shop for a computer.
What is the result of all this?
Stephen Fairley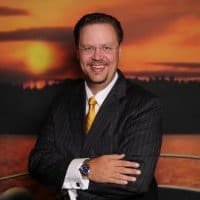 A two-time international best-selling author, Stephen Fairley is the Founder and CEO of The Rainmaker Institute, the nation's largest law firm marketing company specializing in marketing and lead conversion for small to medium law firms.
Stephen was academically trained as a clinical psychologist and ran 2 successful small businesses prior to focusing on the legal marketplace.
Since 1999, he has built a national reputation as a legal marketing expert and been named, "America's Top Marketing Coach." He has spoken numerous times for over 35 of the nation's largest state and local bar associations.
Stephen has appeared in Inc and Entrepreneur magazines, has authored 12 books, taken 16 cruises, and traveled to 45 countries.
3 Key Steps To Improve Your Law Firm Website Conversions
With all the lead generation tools available today, law firms should not have a big problem getting leads.
The problem that I've found is that law firms are not doing a good enough job of converting those leads into qualified prospects.
While your law firm website may have initially been set up to generate leads, it now needs to do a good job of helping you convert those leads — getting visitors to take some action, whether it's filling out a form or picking up the phone.
If you're unsatisfied with the lead conversion capability of your law firm website, you need to focus on improving these 3 key areas in order to boost your conversion rate:
#1: Your Target Market
The first key to developing a high-converting website is understanding your target market. You don't want everyone with a legal problem — you want people looking for a lawyer who does what you do.
Therefore, it is important for your content to align with their individual needs and be organized to easily serve up the information they are seeking.
Then it needs to lead them on the path to taking an action — signing up for a free consultation, live chatting with you, sending a request for a phone consult, etc.
#2: Website Elements
To convert visitors into prospects, there are some foundational elements that should be a part of your law firm website, including:
Home page banner — the first thing visitors see, it should communicate your unique selling proposition (USP) and feature your contact information.

Features and benefits — explain who you serve, how you serve them, and the benefits of hiring you.

Testimonials — social proof is more important than ever when it comes to hiring a service provider today. Testimonials provide this critical endorsement and give prospects an idea of what it is like to work with you.

Call to action — each page of your law firm website needs to feature a call to action — a prominently placed phone number, a contact form, or a Live Chat function.
#3: Website Analytics
Google Analytics provides critical insights into who is visiting your site, the pages they visit, whether they visit from a desktop or mobile, the search terms they use, and more.
All of this data can help you increase your conversion rate. Some key data points to review regularly include:
Audience
Total users — the total number of unique visitors that came to your site during a defined time period.

Total sessions — the total number of times someone visited your site over a defined time period.

Session duration — how long people spend on your site. If it's not long, this can be a sign your content is not relevant to them.

% New sessions — the total number of new people that visit your site over a defined time period versus people that have visited in the past.

Bounce rate — the specific pages that people leave immediately. If the bounce rate is high, you need to change the content on that page.
Acquisition
Direct — someone enters your website address directly into their browser.

Organic search — someone used a keyword to search and then clicked on a link to your site from the search results.

Referral — someone gets to your website from a directory site.

Social network — someone gets to your website from a social media post or link.
Of course, improving the conversion ability of your law firm website will do you no good unless you have a trained intake person or team to handle inquiries from prospects.
And it's not enough just to have a warm body; you need a person or people who have been trained on how to convert your leads into appointments and, eventually, clients.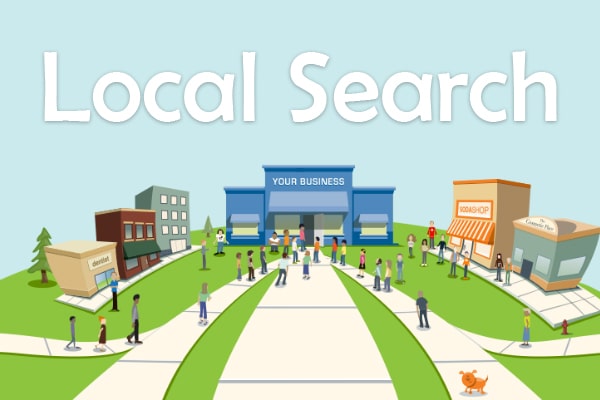 Marketing Information for Lawyers