With over 1000 lawyers and a strong lobbying presence, Akin Gump hit LawFuel 'Most Prestigious Law Firm' list this year and continues its strong growth with the opening of an office in Boston, where it intended to focus on financial restructuring, private equity, and investment management issues.
The opening sees the firm joined by a former Bain Capital director and lead lawyer Josh Perry, from Kirkland & Ellis.
Tim Clark, who has experience in investment fund-related mergers and acquisitions, will be transferred to the Boston office from Akin Gump's New York office.
Jesse Brush, who is experienced in liability management transactions and others, will divide his time between the company's Boston and New York sites.
The Boston office will further strengthen the Akin Gump's offering across several segments, including financial restructuring, special situations and private credit as well as private equity, investment management and also tax.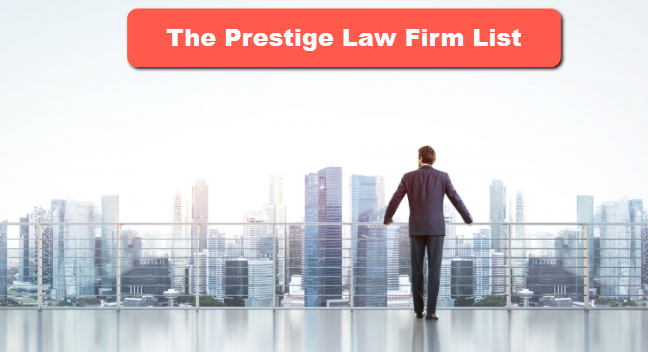 The firm press release is below –
February 13, 2023
Firm Brings its Market-Leading Practices in Financial Restructuring, Special Situations and Private Credit, Private Equity, Investment Management and Tax to Boston
(Boston) – Global law firm Akin Gump Strauss Hauer & Feld LLP today announced the opening of its Boston office, the firm's 19th office worldwide. The new office focuses on serving the full range of transactional needs of alternative investment managers, a core strength of the firm.
Akin Gump has existing long-term relationships with many of the city's leading private credit funds, private equity funds and other alternative asset managers and has a stellar reputation for its work advising investment managers on a wide range of matters, including on transactional, regulatory, litigation and public policy issues.
"Boston is a vibrant and growing market across a number of critical sectors that align with our strengths as a firm," said Akin Gump chairperson Kim Koopersmith. "We are excited to anchor our footprint in this important region and look forward to serving clients in Boston and across the globe with strong on-the-ground talent in Boston."
Akin Gump is launching the office with five partners, spanning the breadth of its practices and combining longtime Akin Gump attorneys and recent additions.
In October 2022, the firm announced the arrival of Ranesh Ramanathan, former managing director at Bain Capital and general counsel to Bain Capital's credit business, as co-lead of Akin Gump's special situations and private credit group.
Also in October 2022, Wells Miller joined Akin Gump's Boston office in the tax practice, adding on-the-ground depth in advising investment funds, including leading private equity funds, venture capital funds and hedge funds, as well as their portfolio companies.
Complementing the firm's strengths in special situations and private credit, Josh Peary will be joining the Boston office on March 1 from Kirkland & Ellis LLP. He brings extensive experience advising both lenders and borrowers, including private equity sponsors, their portfolio companies and other corporate borrowers, in a broad range of complex domestic and cross-border financing transactions, including leveraged buyouts and working capital credit facilities.
Tim Clark, whose practice is focused on investment fund-related mergers and acquisitions, advises domestic and international asset managers and investors on secondary transactions, co-investment opportunities and direct investments in management companies. In addition, he advises private equity clients on public and private mergers and acquisitions and other complex corporate transactions. Clark is relocating to Boston from the firm's New York office, where he has practiced since 2010.
Jesse Brush has a broad capital markets practice with significant experience in liability management transactions, the securities law aspects of out-of-court and in-court restructurings and representations of companies that have recently restructured. At Akin Gump since 2014, Brush will split his time between the firm's Boston and New York offices.
A Powerhouse in the Alternative Investment Management Industry
Akin Gump's Boston-based team augments the firm's broad experience across key practices, including financial restructuring, special situations and private credit, private equity, investment management and tax.
"Akin is an elite firm that excels at helping clients navigate the evolving financial paradigm we are all experiencing, where creative capital solutions provided by alternative capital providers are the future," said Ramanathan. "We have risen to the challenge to be the firm of choice for alternative capital providers by building market-leading practices in the core areas necessary to ensure that our clients receive holistic advice and support as they tackle this changing landscape. On the heels of welcoming our new partners Fergus Wheeler in London and Catherine Goodall in New York, expanding into Boston is the perfect next step."
The Boston office is located at 33 Arch Street, centrally situated in the Financial District.
Akin Gump Strauss Hauer & Feld LLP is a leading global law firm with more than 900 lawyers and advisors in offices throughout the United States, Europe, Asia and the Middle East.