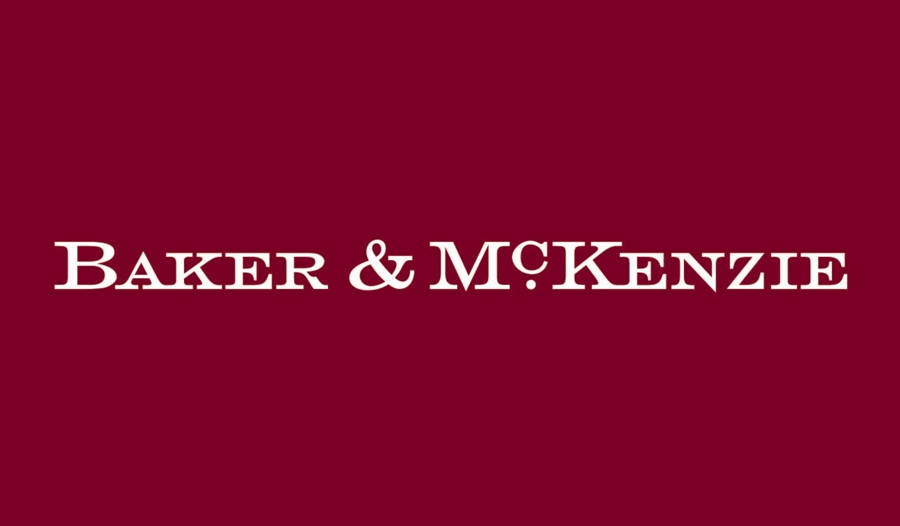 Powered by LawFuel – Leading global law firm Baker McKenzie is pleased to announce the election of 81 new partners. This latest investment in the Firm's expertise grows the total number of partners worldwide to 1550. Over 400 of these are women – the most of any law firm.
This year women make up almost 40% of the newly promoted cohort of 81 partners; a market-leading number for any law firm. The promotions take effect from 1 July. In addition, 48 Partners were promoted to Principal (Equity Partner).
Across the Firm's practice groups globally, Tax and M&A saw the largest intake of new partners, with Dispute Resolution also significantly adding to their numbers.
During the Financial Year 2019 Baker McKenzie also added 34 lateral hires, strengthening the Firm's already strong client service capabilities in key practice areas. Combining this year's promotions and new lateral talent, the Firm added 115 partners to its ranks.
Jaime Trujillo, Acting Global Chair of Baker McKenzie, said:
"Congratulations to each of our newly elected Partners and lateral Partners. We proudly maintain our industry-leading commitment to Diversity & Inclusion, as once again 40% of our new partners globally are women. We also continue to attract leading lateral partners who value the innovative and purposeful culture we foster every day at Baker McKenzie. But we need to do better and that is why I am delighted that we made a public commitment earlier this week to a Global Aspirational Target of 40:40:20 by 2025."
The newly elected partners are:
Antitrust & Competition
Nadia Goreslavskaya (Moscow)
Christiaan van der Meer (Amsterdam)
James Robinson (London)
Johannes Weichbrodt (Dusseldorf)
John J. Fedele (Washington)*
Banking & Finance
Chavapol Akkaravoranun (Bangkok)
Grace Li (Shanghai)
Kosuke Suzuki (Tokyo)
Fatima Alhasan (Bahrain)
Eric Blomme (Brussels)
Sarah Porter (London)
Frank Grese (New York)*
Capital Markets
Louis Hsieh (Taipei)
Henric Roth (Stockholm)
Dispute Resolution
Daisy Chung (Taipei)
Joanna Ouyang (Taipei)
Tony Tang (Taipei)
Alexander Korobeinikov (Almaty)
Gemma Willingham (London)
Luca Pescatore (Rome)
Luis Borghi (Sao Paulo)***
Jessica L. Averitt (Houston)*
Javier Jaime-Gonzalez (Monterrey)*
Roberta Chan (Hong Kong)
Helen Joyce (Melbourne)
Employment & Compensation
Danielle Pinedo (Amsterdam)
Nam-Ake Lekfuangfu (Bangkok)
Priscila Kirchhoff (Sao Paulo)***
Melissa Allchin (Chicago)*
Elizabeth Ebersole (Chicago)*
Jordan A. Kirkness (Toronto)*
International & Commercial Trade
Milena Hoffmanova (Prague)
Ana Sofia Reyna (Lima)**
Mohammad M. Alturk (Dallas)*
John M. Foote (Washington)*
IP Tech
Pattaraphan Paiboon (Bangkok)
Helen Brown (London)
Julia Hemmings (London)
Florian Tannen (Munich)
Lukas Feiler (Vienna)
Adam D. Aft (Chicago)*
Brandon Moseberry (Chicago)*
Christine M. Streatfeild (Washington)*
Mergers & Acquisitions
Mihoko Ida (Tokyo)
Gerrit Jan Kleute (Jakarta)**
Lawrence Mendes (Sydney)
Waratchaya Tungsuwan (Bangkok)
Robert Wright (Hong Kong)**
Hani Naja (Abu Dhabi)
Ghada El Ehwany (Cairo)
Geraldine Mirelman (Buenos Aires)*
Martin Roth (Buenos Aires)*
Paolo Robilliard (Lima)
Patricia (Marianna) Ostolaza (Lima)**
Felipe Calil (Sao Paulo)***
J. Brook Mestre  (Dallas)*
Carlo Andoni Perez-Arizti Morales (Mexico City)*
Scott D. Meselson (San Francisco)*
Private Equity
David Hart (London)
Phelim O'Doherty (London)
Pro Bono
Kate Gillingham  (Sydney)
Projects
Franco Aversa (Sydney)
Sun Kyun Lim (Singapore)
Ilona Millar (Sydney)
Lucas Tyszkiewicz (Sydney)
Leo Vellis (Sydney)
Marco Antonio Nieto-Vazquez (Mexico City)*
Real Estate
Rita Marchetti (Milan)
Tax
Marina Tokunova (Moscow)
Elliott Murray (Geneva)
Horacio Neto (Rio de Janeiro)*** 
Matthew Hayes (Chicago)*
Meaghan Wolfe  (Chicago)*
Jason A. Graham (Dallas)*
Rodney W. Read (Houston)*
Javier Ordonez Namihira (Mexico City)*
Amanda T. Kottke (Palo Alto)*
Adam T. O'Brien (San Francisco)*
Maurice Moe Worsley (San Francisco)*
Saman Kamyans (Washington)*
Amanda W. Martin (Washington)*
*Promotions effective January 1, 2019
**Partner equivalent
***Trench Rossi Watanabe, a Brazilian law firm in cooperation agreement with Baker McKenzie