"We don't do business with disreputable characters . . "  Baker McKenzie
It's one of the biggest law firms in the world with a regular win as the top law firm brand – but the publicity Baker McKenzie has received over its role in various cases identified in the just-released 12 million document Pandora Papers is publicity that are hardly brand-enhancing for one of the biggest of the Big Law firms.
The so-called Pandora Papers release from the International Consortium of Investigative Journalists has outlined the alleged Baker McKenzie link to deals ranging from Apple Corp's location of a low-tax haven for its cash mountain to a 'shadowy' deal over the sale of a copper mine by an arms manufacturer.k
The paperes were leaked from 14 financial service providers and involved a massive effort from over 600 journalists across the world, uncovering the efforts of billionaires and oligarchs to business leaders and politicians who took advantage of tax and other advantages to reduce their payment to national treasuries and taxpayers.
The ICIJ claimed that Baker McKenzie's claims of "not doing business with disreputable characters" and being "truthful and transparent" were nonetheless allegedly behind their lofty pronouncements were the architect and pillar of a shadow economy "at the expense of nations' treasuries and ordinary citizens' wallets".
The ICIJ found that 35 heads of state and government and more than 300 politicians have set up offshore structures and trusts in tax havens from the British Virgin Islands, Seychelles, to Hong Kong and Belize.
Many of the deals revealed in the Pandora Papers were legal and involved individuals, companies and others simply taking advantage of tax advantages in different jurisdictions.
However, the ICIJ claims also displayed concerns that continue to concern others over the ability of powerful players in the global markets able to take advantage of financial and other factors to benefit themselves, providing what must be a burnish to the highly polished image of a firm like Baker McKenzie.
The Pandora Papers Deals
The ICIJ investigation showed that Baker McKenzie stood out as one of the key players in their involvement in 440 companies involved in offshore tax haven work, helping multinationals and others to avoid taxes and scrutiny through their offshore activities, shielding vast amounts of money and assets.
"Among the clients: people and companies connected to political corruption, fraudulent business practices and authoritarian regimes. Rostec, the Russian arms maker that sold its stake in the Mongolian mine, is among a half-dozen state-controlled Russian companies that have awarded contracts to Baker McKenzie while facing international sanctions," the report claimed.
"Jho Low, as an adviser to Najib Razak, then prime minister of Malaysia, made extensive use of Baker McKenzie affiliates. Low is now a fugitive, accused of masterminding the multibillion-dollar looting of a public investment fund and wanted by Malaysia, the United States and Singapore."
And Apple, which turned to Baker McKenzie to help it find a tax haven, has become the international poster child for corporate offshore tax avoidance.
The ICIJ investigation – based on a new leak of confidential records, thousands of pages of public documents, previously undisclosed internal files from other leaks and dozens of interviews – offers a rare, inside look at an elite law firm's role in the offshore economy.
The best known ICIJ project is the Panama Papers, which focused on the offshore finance industry through data leaked from the world's fourth largest offshore law firm, Mossack Fonseca.
By exposing the personal financial information of wealthy individuals and public officials who had used Mossack Fonseca's services, the investigation was the largest exposé of the industry that is grounded in secrecy and confidentiality.
The investigation toppled government leaders, allowed countries to recoup more than $1.3 billion in unpaid taxes and ignited debates around tax abuse, corruption, financial crime and inequality.
Baker McKenzie's 'Panoramic' View
The papers provided what they describe as a 'panoramic view' of Baker McKenzie's role in shaping rules and regulations around tax laws globally.
They described the firm's role in the United Arab Emirates where it took credit for helping to create free zones — areas of low taxes and light regulation that critics say have encouraged illicit activity.
In Australia, the law firm opposed a measure intended to curb offshore tax avoidance by big companies. And in the United States, lobbying for multinational banks, it sought to exempt more foreign customers from due diligence rules meant to prevent money laundering.

Globally, ICIJ found as part of the Pandora Papers investigation that more than 300 Baker McKenzie lawyers have advised or represented a state, national or international body on matters such as international tax legislation and anti-corruption reforms. More than 220 Baker McKenzie employees in 35 countries have held posts in government agencies including justice departments, tax offices, the EU Commission and the offices of heads of state.
The Responsibiity of The Lawyer
The ICIJ refer to the role of lawyers in the creation of the world inhabited by those taking advantage of tax havens and tax loopholes but also their opportunity to take advantage of attorney-client privilege.
The ICIJ refer to the American Bar Association's Model Rules of Professional Conduct, a lawyer is an officer of the legal system and a public citizen with a special role to "further the public's understanding of and confidence in the rule of law."
Lawyers have a duty to do more than string together loopholes for a client and collect a big fee, said Richard Painter, a University of Minnesota law professor, who was chief ethics lawyer for former U.S. President George W. Bush. "Not being illegal doesn't make it right," he said.
The firm, which has been dubbed 'McLaw', has developed into one of the largest in the world with a special expertise in tax matters.
Using a franchise business model it's global growth was also driven by the use of independent law firms that adopted the Baker McKenzie brand.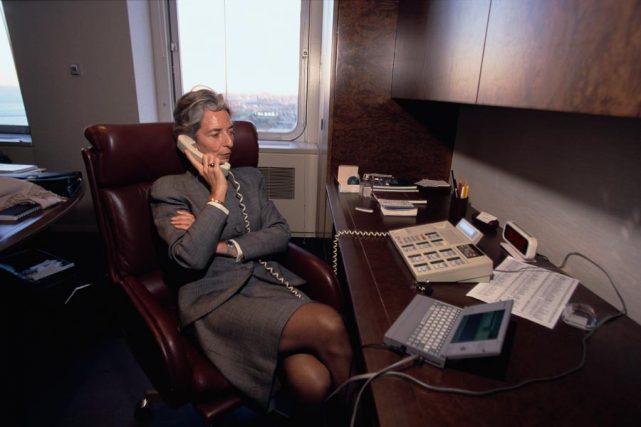 The firm has employed leading lawyers and figures including, in the early 2000s, Christine Lagarde, a prominent lawyer in the Paris office and Baker McKenzie's first female global chair, who assist3ed the firm in imposing uniform standards for the firm.
Under Lagarde, now president of the European Central Bank,  Baker McKenzie reorganized as a "Swiss verein," centralizing its branding, back-office and financing operations in a new corporate hub in the Netherlands.
Source:  ICIJ
ReFuel with the top law news weekly that's fun to read