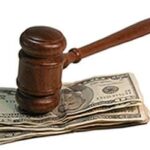 It's one of the largest class action lawsuits ever in New Zealand and it's targeted the country's Australian-owned banks who, the lawyers claim, have ripped off kiwi banking clients to the tune of over $1 billion.
The action, which is fronted by Australian-based Slater & Gordon and also assisted by litigation funding outfit Litigation Lending Services, is currently accumulating its client list with over 1000 joining the action in the first day with the lawyers saying it could land up to one-quarter of the country's population – one million.
The claim is for charges on overdrawn accounts, bounced checks and charges for late credit card payments which the lawyers claim is gross over-charging for banks who between them have made over $16 billion profit over the last six years.
LawFuel New Zealand reports
The impending major lawsuit against the country's Australian-owned banks has been co-lead by the largest class action law firm in Australia, Slater & Gordon, the first law firm in the world to obtain a stock exchange listing.

The legal action is also notable because it is being financed by litigation funding company Litigation Lending Services, which has been operating in Australia and New Zealand for 13 years.

Also involved is Auckland lawyer Andrew Hooker.The action is commenced on a no win, no fees basis and claims that over a million New Zealanders have been overcharged up to $1 billion in default fees over the past six years.

It is undoubtedly the largest class action in New Zealand and the involvement of Slater and Gordon, an aggressive and acquisitive operator that is expanding rapidly in the UK as well as Australia, demonstrates the seriousness of the action.

A similar lawsuit has been mounted against the ANZ in Australia.Michelle Silver, managing director of Litigation Lending Services, said the action has a minimum threshold of 10,000 people to proceed and she expects at least 50,000.

The funding firm stands to gain a 25 percent commission if successful on a no-win no-fee basis, while Hooker expects his legal costs and disbursements to be $3.5 million.

The proceeding comes as Justice Minister Judith Collins works on legislation to enable faster, better and cheaper class suit actions. That policy work was expected to be done last year.
Source: Lawfuel