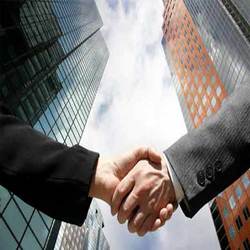 It's same sex marriage of a slightly different kind – two more law firms looking to tie the knot with Boston-based Nixon Peabody looking at merging with Philadelphia-based Blank Rome.
On Law.com figures the merger would create the 33rd largest firm in the US and continues the trend in recent years for major mergers among law firms seeking to strengthen their balance sheets and client rosters in tougher times.
[wp_ad_camp_1]
As Venture Capital Post reports, Nixon Peabody has over 600 lawyers in the US, Europe and Asia. It specializes in advising corporations and financial institutions on regulatory matters, litigation and corporate ttransactions. This year, Nixon Peabody represented investment firm StoneCastle Financial Corp., media company Gannett Co. Inc. and beverage company Constellation Brands Inc., the report said.
Meanwhile, Blank Rome has nearly 500 lawyers in the US and Shanghai, China. The firm specializes in corporate litigation, labor and employment, government relations, real estate and bankruptcy. In July, Blank Rome represented data company IHS Inc. in a $1.4 billion acquisition of automotive business R.L. Polk & Co., Reuters said.