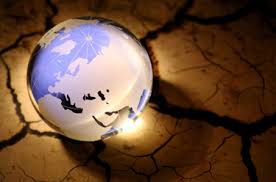 Climate change and the transition to a low carbon economy are top of the political agenda and present a range of challenges for businesses. We help clients to future-proof their businesses and identify risks and opportunities.
Greening the Financial System
In this publication we have brought together our team to outline developments in green financing in local markets across the globe, demonstrating the sometimes contrasting approaches of different regions. We also focus on notable green financing products that show great future promise, notably sovereign green bonds, green loans and green securitisation.
But the trend for innovation doesn't stop there and green equities, sukuk, regulatory capital and hybrid bonds also look set to be growth areas in the year ahead.
Hydropower – Overview and selected key issues
Hydropower is the most widely used and the oldest form of renewable energy produced around the world. It offers flexible technology that, at its smallest, can power a single home, and at its largest can supply industry and the public with renewable electricity on a national and even regional scale.
This briefing looks at the key features of hydropower projects.
New energy and carbon reporting rules: UK Clean Growth Strategy
These briefings look at the proposals published as part of the UK Government's new Clean Growth Strategy, which sets out its plans to promote growth using a low carbon economy. the Government's thinking on corporate reporting on carbon and energy.
In The UK Clean Growth Strategy – New energy and carbon reporting rules, we consider the Government's thinking on corporate reporting.
In The UK Clean Growth Strategy – Drawing The Strands Together, we consider the broad scope of the Clean Growth Strategy and its key elements.
New UK plan for energy storage, smart systems and flexibility
We assess the UK Government's plan for a smart and flexible energy system.
Report urges companies to disclose climate change impacts in financial filings
The Task Force on Climate-related Financial Disclosures has published recommendations and detailed guidelines for companies to include climate-related information within their financial disclosures.
'Make our planet great again' – Green, Social and Sustainability Bonds
This alert highlights some of the themes discussed at the Green Bond Principles 3rd AGM and Annual Conference in Paris on 14 June 2017.
Read more.