When Graeme Todd started his Queenstown-based law firm seven years ago in a move his wife thought was inspired more from a mid-life crisis than proper consideration.
After all, he had enjoyed a successful career over almost three decades working in a large firm that had served him well. But concerns over firm strategy and direction, including what he perceived to be an over emphasis upon one local authority client, saw his concerns translate into a new adventure and a brand new firm.
"We prepared our first year's budget which forecast gross fees of around $200,000. In the first year (much to my surprise) I achieved well above the projected budget."
The new firm provides a full range of legal services ranging from its extensive work in property, including overseas investment work, and litigation, regulatory, commercial and resource management work. Much of the work includes national and international clients and, being Queenstown-based, a number of high profile and celebrity clients.
High Profile Client List
Graeme Todd was in the news recently for his representation of Lord Palumbo, one of Britain's richest men and founder of  Ministry of Sound, who sold his $8 million Waiheke property, purchased from a family group including a retired Judge, to abandon his plans to create a musicians retreat.
He also featured in an article on the "billionaire whisperers" relating to his role building bridges with the major money that is entering New Zealand's richest town.
The firm has also acted on the $110 million Skyline Gondola Redevelopment, for former NBC anchor Matt Lauer on his acquisition of Hunter Valley Station, Hong Kong-based investor Peter Lee in his purchase of Guide Hill Station and the lodge at Lake Pukaki.
The firm also acted for Annabel Langbein in her consents for the Dublin Bay TV studio kitchen, along with applicants for a new international golf course and residential development near Arrowtown along with as raft of other developers, applicants, opponents and others.
Turnover has increased from $400,000 in gross fees six years ago to over $2 million this year
The client list and the employees and geographic 'spread' of the firm has also grown.
"Back in 2011 I wondered how I would be able to justify or indeed afford a full-time staff member. Luckily a highly experienced legal executive who had previously worked for me convinced me the work would be there. She is now an associate of the new firm and we now employ seven lawyers three legal executives and three and a half support staff at Todd & Walker Law."
>>Latest Law Jobs – Construction Law;  Cooks Island Opportunity; Senior Counsel, Spark; Litigation Role; Team Leader, Chch – New Top Law Jobs Daily on NZ's Dedicated Law Jobs Network
The firm has its main office in Queenstown, another in Frankton and has just opened its new Wanaka office.
Turnover has increased from $400,000 in gross fees six years ago to over $2 million this year and with what Graeme Todd describes as "a full book of excellent and high value instructions" that herald sustained fees growth.
But with the new firm came new challenges. After all, as a senior practitioners far closer to retirement than to commencement of a legal career he also needed to think about things like how to handle the firm's future, his succession planning and other such matters.
Succession planning for law firms is often a fraught issue that is inadequately dealt with by lawyers in smaller firms and sometimes also larger practices.
By late 1916 with Graham Todd, with a prospering firm with seven staff members and approaching 60 he began to more seriously consider the succession issue.
"This had been motivated by a comment conveyed to me by a friend that they had decided not to instruct me to act on their family interests as it seemed I didn't have a succession plan.
"This was later combined with the horror of hearing of a friend I went to law school with who was practicing on his own account having a major medical event which resulted in him having to close down his practice."
He subsequently connected with his present partner, Michael Walker, son of Invercargill lawyer Jeff Walker, who had been working as General Counsel at the Queenstown Lakes District Council. He impressed Graham Todd.
By late 1916 with Graeme Todd, with a prospering firm with seven staff members and approaching 60 he began to more seriously consider the succession issue.
Michael Walker impressed as the sort of lawyer and person that Graeme Todd could work with in his plans for his new firm.
"He was 31, married (to Anna a senior associate with another Queenstown firm), they had their own home in Arrowtown and who was not only almost half my age but was the total opposite to me being a great outdoors man competing in multi-sport and enjoying fishing and hunting.
"Michael said his ambition was to be a partner in his own firm in the not too distant future. We did have a few things in common having attended the same high school (James Hargest) in Southland and both are proud graduates of the University of Otago – along with both enjoying a game of golf and glass of wine."
Next was the partnership offer.  How did that progress?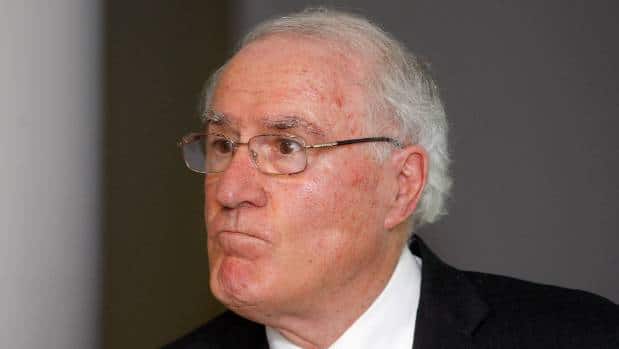 Like This Article in PDF?
Just enter your email below and we'll forward to your inbox immediately.
Enter your Email Address