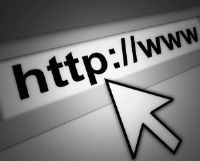 LawFuel.com – Best Law Marketing Newswire Service – Legal marketing isn't cheap, but law firms don't have to break the bank to get featured in front of those people who need legal help the most. Legal Marketing Advantage has put together a list of four marketing methods that won't cost an exorbitant amount of money.
Many law firms worry that the cost of an online legal marketing campaign will offset any potential gains. And while it's true that certain marketing endeavors carry a hefty budget, there are methods that allow practices to reach clients in a way that doesn't put them in the red.
[wp_ad_camp_2]
Legal Marketing Advantage has put together a list of four tactics law firms can utilize without racking up debt. Corey Burke, president of the company, explains why these efforts are worth looking into.
"Legal marketing can be expensive," said Mr. Burke, "especially for those just out of law school, flush with debt and ambition in equal measure. The list that we've put together includes things that may take a lot of time but that won't cost an arm and a leg."
If money is in short supply, these low-cost tactics should be explored:
1. Blogging: Law firms can set up a blog on their own domain so that they can report on local news stories with relevance to their practice area. A blog won't cost much on its own, but it will take time to design the header, pick an appropriate theme, and decide upon the layout of the blog itself. When that's accomplished, lawyers must find topics to discuss and write stories so that they're informative, pique interest, and allow for principal partners to reach out to the community. This takes time, but it doesn't take money.
2. Youtube: Youtube is free to use and it's easy to set up an account. Content could be something as simple as a talking head answering Frequently Asked Questions that pop up when someone discovers the person they're talking to is an attorney.
In these videos, lawyers will want to present themselves in the best light possible. This can be accomplished by investing in a nice backdrop, good lighting, and sound equipment (microphones). Cameras can be had for relatively cheap, and even a run of the mill iPhone or Samsung Galaxy can take video. After writing a keyword-rich title and description and appending the relevant tags, the video will be ready to upload.
3. Facebook- Law firms can set up a fan page, post relevant content, and reach out to people in the community who might Like that page. Searching for people is free, though not without its difficulties. Ideally, firms will want clients to come to them.
To make that happen, law firms can set up a budget, however limited, and use it to advertise in their local area based off of Facebook's easy-to-use targeting parameters. If things are set up properly, a firm can tell right away if advertising is working or not.
Instead of blasting the message to everyone between the ages of 18 and 95, attorneys must play to the interests of their largest potential client base. Take a divorce attorney for example. Is a person going through divorce more likely to be 45 or 18? The answer will dictate where to earmark money. Similarly, if such attorneys want focus on families in the midst of a child custody dispute, they can offer content on how to keep a family together when going through divorce, how to talk to kids, etc.
4. LinkedIn- This platform is somewhat similar to Facebook, in that one can connect to potential clients based on the area of law practiced. For instance, it's easy for a business law firm to find professionals in a local area and start building a relationship with them. A firm can then reach out with a message about legal services that the business or individual may not realize they need. Law firms can also put together a reasonable budget for LinkedIn in order to start driving traffic with messages that don't look like Spam.
"The most important thing to remember when trying to market your law firm for free is that you're trading time for dollars. Oftentimes, it's much cheaper in the long run to throw some money behind a smart marketing plan rather than doing everything for free. The question is how can you get the best clients in the easiest and fastest manner and in a way that helps both you and them."
Legal Marketing Advantage, one of the fastest growing internet marketing tech companies in North America, offers a diverse array of search marketing solutions to satisfy the needs and budgets of law firms across the country. Utilizing state of the art technology and innovative strategy, the company helps attorneys and law firms grow their business and reach their full potential. LMA develops customized internet marketing solutions that empower legal professionals with a simple and affordable way to attract qualified prospects who can then become clients. Click here for more information.