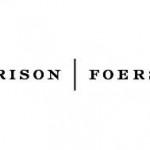 SAN DIEGO (April 1, 2013) – LawFuel.com – US Law Firm News – Morrison & Foerster today announced that leading privacy and consumer protection lawyer Andrew B. Serwin has joined the firm as a partner, along with of counsel Peter F. McLaughlin and associate Daniel Muto. The additions enhance a group widely lauded as one of the very best in the field. Morrison & Foerster's group is ranked in Band 1 by Chambers Global, Chambers USA and Legal 500, and it recently was named by Law360 as one of its Privacy and Consumer Protection Practice Groups of the Year.
Mr. Serwin is a leader on health care privacy and cybersecurity matters. He also has handled many high-profile privacy and consumer protection matters, including multiple privacy enforcement matters before the Federal Trade Commission (FTC) and is recognized as a leader in his field. He advises a number of Fortune 500 and emerging companies regarding global privacy compliance and technology transactions, with particular emphasis on cybersecurity, healthcare, ECPA and wiretap issues, data security breach incidents, social media and mobile privacy issues, and compliance with FTC requirements.
Miriam Wugmeister, chair of the firm's Global Privacy and Data Security Group, said the additions come at an important time for the privacy field. "All indications are that compliance and enforcement actions in the United States will increase at both the federal and state levels," said Ms. Wugmeister. "Andy is a top-tier privacy talent whose experience defending clients in FTC matters and AG enforcement actions make him an invaluable addition to the firm. Peter's HIPAA work and deep knowledge of the healthcare industry dovetail perfectly with our group. Together, their growing practices will broaden and deepen our capabilities and enhance our reputation as the go-to firm for global privacy and data security issues."
"I've watched MoFo's privacy practice dominate this field during the past few years," said Mr. Serwin. "The firm has handled several significant FTC matters, international issues, behavioral targeting and social media matters, and the lawyers working on those matters have become destination counsel. I look forward to contributing to the team's success."
Mr. Serwin's notable enforcement matters include representing:
A data broker in the first FTC matter alleging violations of the FCRA and Section 5, arising from the sale of Internet information, as well as an alleged violation of the endorsement guidelines.
A national pharmacy chain before the FTC and the Office of Civil Rights in connection with a consent decree and resolution agreement arising from allegations related to information security.
A social gaming company before the FTC in an investigation alleging a violation of COPPA and Section 5 of the FTC Act.
Prior to joining Morrison & Foerster, Mr. Serwin was a partner in the San Diego and Washington, D.C. offices of Foley & Lardner, where he was the founding chair of the firm's Privacy, Security & Information Management Practice. He has written a number of books, including "Information Security and Privacy: A Guide to Federal and State Law Compliance" and "Information Security and Privacy: A Guide to International Law and Compliance," which collectively form a 4,000 page, three-volume treatise examining all aspects of privacy and security law.
Mr. Serwin is recognized as one of the top privacy and data security lawyers nationwide by Chambers USA (2009-12), where he was described by clients as "a tireless worker, holding onto the ever-shifting puzzle pieces of the law in this area in a way that other privacy lawyers cannot," and Chambers Global 2012, where he is noted as "an excellent privacy lawyer, a real expert in the field." Legal 500 also recognized Mr. Serwin as a leading lawyer in data protection and privacy (2010-12), with clients stating that he "understands business concerns and provides practical, to-the-point advice." Mr. Serwin was named among Security Magazine's 25 Most Influential Industry Thought Leaders for 2009 and holds the distinction as the only private practice lawyer to receive the award. Computerworld ranked him second in its survey of top global privacy advisers in 2010.
Mr. Serwin earned his J.D. from the University of San Diego School of Law, and his B.A. from the University of California, San Diego. He is admitted to practice law in California, New York and the District of Columbia. Mr. Serwin serves as executive director of the Lares Institute, a think-tank focused on information management issues. He is also a member of the advisory team of the Naval Postgraduate School's Center for Asymmetric Warfare, general counsel of the RIM Council of the Ponemon Institute, LLC, and a member of the International Advisory Council of APCO Worldwide, a group of more than 60 recognized global leaders and policy experts.
Mr. McLaughlin, a former global privacy director and assistant general counsel of a Fortune 20 health care company, has deep experience in the health care sector as well as international privacy compliance. Prior to joining Morrison & Foerster, Mr. McLaughlin also practiced with Foley & Lardner.
"Peter is a nationally recognized expert on HIPAA and will be a great addition to our team, adding depth to our practice," said Ms. Wugmeister. "Our clients now will be able to gain advice on every aspect of privacy and data security in one firm."
Mr. McLaughlin received his J.D. from Georgetown Law Center and earned his bachelor's degree from Columbia University. In 2010-12, Legal 500 recognized Mr. McLaughlin's technology work in the area of data protection and privacy. He is admitted to practice in Massachusetts and New York, and is a Certified Information Protection Professional (CIPP), certified by the International Association of Privacy Professionals.
Mr. Muto earned his law degree from Stanford Law School, and is a graduate of Wake Forest University, where he earned numerous academic honors, including the Ruth Foster Campbell Departmental Award for Excellence in Spanish. As an undergraduate, Mr. Muto also studied Spanish literature and art history at the Universidad Complutense de Madrid in Spain. Following law school, Mr. Muto coached basketball in Accra, Ghana as a volunteer for the Ghana Basketball Association.
Mr. Serwin will divide his time between the firm's Washington, D.C. and San Diego offices, while Mr. McLaughlin will be resident in New York and Mr. Muto will be resident in San Diego.