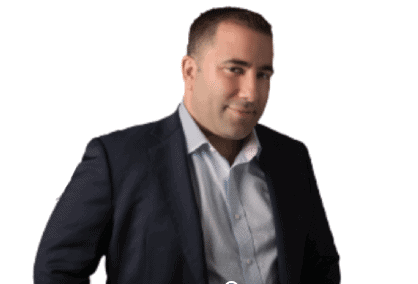 Dan Garner* The severe problems at Pierce Bainbridge Beck Price & Hecht LLP, including the dispute with ex-partner and whistleblower Don Lewis, have been covered at length by LawFuel. And the latest development appears to be the departure of New York Office Managing Partner David L Hecht.
Long-time Managing Partner John Pierce (formerly of K&L Gates) has apparently lost the respect and confidence of even his closest partners.  With Pierce ousted as firm boss, one would have expected another name partner – , David L. Hecht (formerly of Steptoe & Johnson), James D. Bainbridge (the mystery man with the FTC issues) or Maxim "Max" Price (formerly of Quinn Emanuel) to step into his shoes. 
Yet, this has not happened, Tom Warren, who represents Michael Avenatti, has been given the nod.  And now it appears that – on the heels of Marc Mukasey and his firm Mukasey Frenchman & Sklaroff LLP filing to withdraw as PB's counsel in the Lewis matters – former New York Office Managing Partner David L. Hecht is the latest Pierce Bainbridge lawyer to join the exodus from the firm.  

                   David L. Hecht, Maxim "Max" Price and Wen Wu (Pierce Bainbridge Associate)
"Davey & The John" Never Did Take Over the World
Hecht was reportedly the name partner closest to John Pierce.  Hecht did his best to mirror Pierce in cartoonish and bombastic statements about the firm. 
For example, in an interview with Above the Law; Hecht offered the following comments:
"[T]he firm has been able to run circles around our adversaries.  It's clear that we have intimidated those other firms with our agility and resourcefulness." – David L. Hecht
"[W]e are fixated on world domination. . ." – David L. Hecht
Criticise Comments 
Hecht's own conduct with regard to his practice has at times been the subject of criticism and comment.
Hecht has made comments online about the way Pierce Bainbridge litigated. A court filing by former partner Don Lewis, who has sued Pierce Bainbridge, several of its partners including Hecht, Littler Mendelson (S. Jeanine Conley) and Putney Twombly (Michael D. Yim), contains a screenshot of the LinkedIn post and a reader's comment (see below), Hecht appears to have subsequently altered the filed content.
 Heavy Criticism
The Lewis filings also contain negative commentary about Hecht from his own (now former) partners. They are severe.  
As a small example 
Partner Andrew "Andy" Lorin – in writing – stated:  "David wanted me to take charge of the trial and knows he can't lead the trial of these cases. He just needs to be treated respectfully."  
   "Laughable" and "Embarrassing"
The media been been critical to the point of vilification when writing about Hecht.
An article by Mike Masnick in Techdirt.com commented on a Hecht filed complaint opines:  "It's laughable, and the lawyers who signed their names to it — Brian Dunne, Dan Terzian, and David Hecht, from Pierce Bainbridge — should be embarrassed."
A separate article by Tim Cushing concluded dance-move copyright cases pushed by Hecht:   "Despite its 100% failure rate in Fortnite lawsuits, Pierce Bainbridge is still finding plaintiffs willing to ensure its partners keep collecting paychecks. And isn't that the greatest victory of all?"
In connection with the Fortnite suits, Hecht claimed his e-mail address was spoofed.  Pierce Bainbridge then "alerted the authorities, including the FBI."
"The Boss" of The Pierce Bainbridge New York Office
Notwithstanding the omnipresent negativity, Hecht's "name was on the Pierce Bainbridge door" and he was also the New York Office Managing Partner. 
In that latter role, Hecht oversaw the partners (with the exception of LA-based Jim Bainbridge). 
  Into the Abyss
Efforts to contact the firm have been unsuccessful, however Hecht's LinkedIn profile indicates an end to his Pierce Bainbridge tenure and the commencement of a "Full-Time" position as "Founding Partner at Hecht Partners."
It is unclear if Hecht left of his own volition or if he was pushed out by apparent new management. 
The future is uncertain for Hecht and his latest firm; while Pierce Bainbridge, the firm Hecht and Pierce advertised as headed for "domination" on a "world" and "global" scale, appears to be teetering on the brink of the abyss.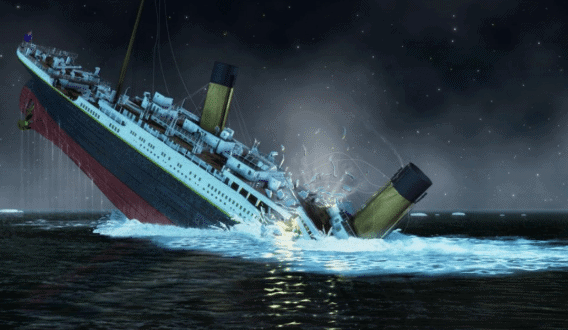 Recent News on LawFuel
ReFuel with the top law news weekly that's fun to read