[vc_row][vc_column][vc_column_text]
Improving your chances of scoring a good  law job can include improving your CV and LawFuel NZ's article on 7 Key Steps to Improving your CV provide a top recruiter's take on what needs to happen if you're going to increase your chances of getting a great law job.
One of the key issues for many working on their CV is to fail to properly provide the answers to questions the potential employer is seeking.  Often the CVs will also provide too much irrelevant information.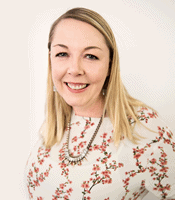 "We have seen CVs that go into great detail about medical procedures (including one hysterectomy), cover the impressive qualifications of various family members, and include key personal dates like wedding anniversaries and children's birthdays," says recruiter Kirsty Spears (left).
And the latest NZ legal jobs continues to expand on LawFuel's law jobs network, including new positions such as in-house counsel roles with expanding property group Prime Property, which operates commercial properties, hotels, parking and other property investments as well as a great in-house job with Loyalty NZ.
Leading software company SLI Systems is also offering an in-house role in their Christchurch office.  SLI Systems is a market leader in search and product and discovery, playing a leading role in e-commerce.
Among other recent law job listings –
and more law jobs are being added to the law jobs site and the LawFuel NZ Law Jobs LinkedIn legal jobs group and other sites on the LawFuel legal news and jobs network.
[/vc_column_text][/vc_column][/vc_row]