Balancing the Media Freedom in a Lawsuit Between A Russian Billionaire and A Law Blog
John Bowie* A number of people have asked about the litigation that has prompted one of those 'Guardian-style' begging bowl links at the foot of many of our stories.
I would like to blame Meghan Markle for this situation, as she seems to be an appropriate fall-girl, but I am prevented from doing so despite the fact that she and her husband purchased the home of the prospective plaintiff, billionaire Russian Sergey Grishin.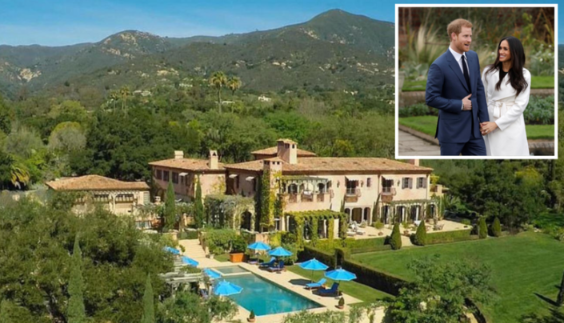 The short version is that it results from a decision in May from Justice David Gendall to compel my delivery of sources and emails relating to stories run on the website last year and relating to Grishin and his litigation. He is all but unknown in New Zealand but has been the subject of media stories in the UK and the US, as well as from his native Russia.
He has also been identified in a federal court in the United States as limited purpose public figure given the publicity surrounding his divorce proceedings in what was described by a Moscow Court as "one of the strangest processes the national judicial system [had] known."
The same court referred to the wide publicity he had encouraged through his own substantial social media and web activities, which include today some 300 million Instragram followers through his ownership of social media company 421 Media, detailed most recently in the US investigative website Mother Jones where he is referred to as the "Meme Mogul".
The articles previously published in LawFuel relate in part to acrimonious litigation in the United States with his former wife and the author of the LawFuel articles, Los Angeles-based filmmaker Jennifer Sulkess. The arrival of Jennifer Sulkess at our doorstep was as a result of articles the site had published from a US attorney and about the firm previously occupied by his US lawyer, Amman Khan.
Pierce Bainbridge was something of a crash-and-burn firm that imploded with its co-founder, John Pierce famously representing a clutch of Capitol rioters, Rudy Giuliani, Michael Avenatti and others.
>> Interesting in helping this media freedom case? Click Here
The material published, while from a party directly engaged with the prospective plaintiff, was substantially the same as material  published with great prominence by such major media outlets as The Daily Mail, The Times, The Sun and others such as the recent Mother Jones piece.
None have been sued. The Daily Mail's lawyer has provided details of their stiff resistance to one such attempt but the previous and still extant articles remain very much 'alive'.
The Self Represented Litigant
LawFuel, however, are another story. But apart from clearly seeking all LawFuel sources, of which there is only the author who wrote them, it does provide an interesting insight into the plight of the self-represented litigant as well as the competing interests of the media and the 'right to know' on the one hand and the rights of an individual to his or her reputation.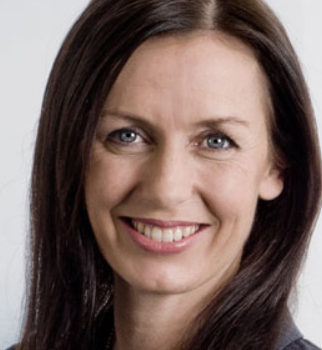 Grishin's New Zealand lawyers are Simpson Grierson (Jania Baigent). She in turn has instructed veteran former Simpson Grierson partner Willie Akel both of whom I faced down in the May hearing. Willie Akel provided a lengthy Jacinda-style roadmap to his voluminous and expensively produced submissions requiring full compliance with the pre-commencement discovery application.
And that submission alone was over $3500 under the subsequent award made by His Honour –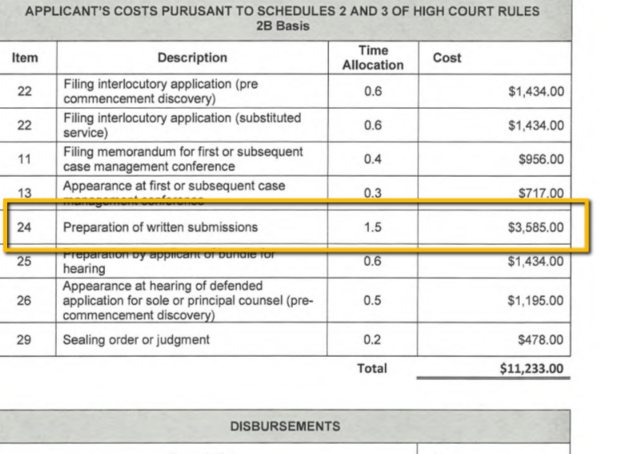 I had resisted providing source information for a number of reasons that I believed then and still believe were important and resisted any attempt to access email exchanges with the author. Nothing sinister in that, simply regarded as privileged and irrelevant to any probes from the lawyers given that there were no other sources with whom I had communication in relation to the articles other than the original US attorney who made the contact.
It was a simple media freedom and protection of sources issue. Both equally important.
But with Withers Bergman driving from the States and Simpson Grierson pushing from New Zealand, the fast-tracked litigation and multitude of applications for "full disclosure" has been uninterrupted. And continues.
Justice Gendall granted the request for discovery of documents in May, rejected my submissions, including the declaration of Moscow lawyer Ekatarina Dukhina (below) who had been representing women involved with their client, including his former wife.
The costs ordered were of around $13,000 in favour of the billionaire Applicant, on a Category 2B basis, (in case you care.)
A contesting of the order was firmly rejected, with His Honour noting – quite correctly – that I had not complied with the request for the documents detailing the email correspondence with the articles' author to be seen.
"I am satisfied that Mr Bowie himself could have avoided those costs here if he had voluntarily provided the information (subsequently ordered against him) when he was requested to do so."
Apparently three tranches of discovered documents do not satisfy SImpson Grierson even now.
The current application is for a forensic examination of my computer, presumably to ascertain whether there is information I have failed to disclose under oath with (so far) three sworn affidavits or documents, remains to be deterimined.
The Access to Justice Problem in Plaintiff Friendly Claims
The issue of costs for self-represented litigants has been the recent subject of The Rules Committee, who made a variety of recommendations to make the costs situation more equitable.
The issue of self representation provides a number of problems for the courts, but remains an immutable right for those seeking justice. The problem is the self represented litigant can be vexatious and consume valuable court time but, equally, the way costs are dealt with need to also ensure the interests of justice are properly served to protect the integrity of the justice system and avoid rewarding time-wasting.
In New Zealand, the increase in self litigation was highlighted by (then) High Court Justice Helen Winkelmann gave a speech in 2014 on what she called the "justice gap". With fees for even a one-day hearing nearing $7000 at that stage it was out of the reach of most people, she said, and yet self-representation was not "effective advocacy".
And defamation actions can invite vendettas and vexatious claims. They can also consume large swathes of judicial resources – witness the Craig dramas in New Zealand or the Johnny Depp trial in the UK.
They are also peculiarly 'plaintiff friendly', as was pointed out in the article from Emma Croskery, noting that "the plaintiff to a defamation claim bears no burden of proving that the imputations complained of are false, nor do they need to provide evidence of harm."
More so with a public figure living in a far away country.
Although the UK has seen more defamation cases, largely as a result of social media activity, they have also placed key obstacles in the way of trivial claims by having a 'serious harm' threshold in the UK Defamation Act, as well as removing the no win, no fee conditional fee incentive.
The New Zealand legislation provides little help regarding the harm issue.
The Daily Mail lawyer indicated that the LawFuel situation was a 'libel tourism' issue where the jurisdiction permitted an outside party to bring such a claim. There is an air of bewilderment in their correspondence.
Competing Interests – Personal vs. Media Freedom
The issue here too is that beyond the merits of any claim over non-existent articles, there are competing interests between an out-of-jurisdiction Applicant seeking redress for an alleged harm and a defendant's media freedom concerns.
Defending a claim, rather than mounting an action, also takes time and bleeds money. I am not a babe-in-the-woods when it comes to defamation, having formerly acted in two (successful) defamation trials, both against government or public bodies, and observed and/or assisted in at least half a dozen others over the past 25 years.
The reality is that few damages awards are recovered. They are appealed, cross-appealed, set aside and – sometimes – result in the 'Shadbolt effect' of a defamation winner where the Invercargill mayor sits about $448,000 down the toilet after his most recent win and following the bankruptcy of the claimant.
It's the problem posed by litigation and access to justice, particularly if a well-heeled litigant can indulge his or her whim through the courts, the cases in point being the pointless and seemingly endless Colin Craig litigation in New Zealand, funded by a wealthy litigant with several bees in his bonnet.
But compared to Sergey Grishin, Colin Craig is a penniless pool boy.
Plus the well publicised access to justice issues are significant.
After contesting the High Court costs order, both the Court and Simpson Grierson referred to the fact that I had not done what Simpson Grierson had requested in providing what they had sought. Perfectly correct.
His Honour's determination on the costs application recorded that if I had complied with the Simpson Grierson request for full email disclosure then I would not be in Court.
And therein lies a question that has to date aroused some intense journalistic interest in no fewer than five jurisdictions (see below).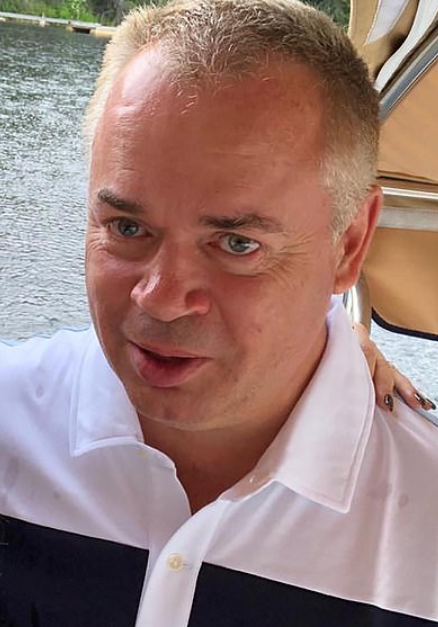 . . this decision sets a dangerous precedent for protection of sources and journalistic privilege in New Zealand . .

Media Defence Organization, UK
Media Freedom Issues
The issue of how a party, particularly one also involved substantially in media, can pursue another media entity for information is one that has aroused some intense interest from a range of media and journalist organisations from groups in Australia, the United Kingdom, Canada and the United States.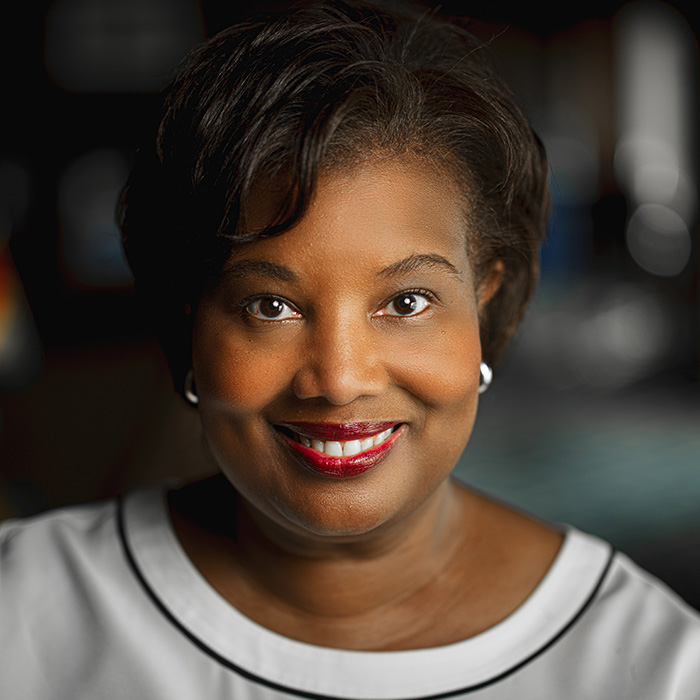 Recently, the powerful Washington National Press Club president Alice Matthews expressed her concern over the situation and referred the attack on LawFuel to the Club's Press Freedom team for examination.
In the UK the MediaDefence organisation wrote that the precedent in New Zealand "this decision sets a dangerous precedent for protection of sources and journalistic privilege in New Zealand".
The influencial United States Overseas Correspondents Club published a message of strong support for the New Zealand National Press Club who have forwarded a submission to the Law Commission related to such matters, including 'libel tourism' issues.
In Australia the Alliance for Journalist Freedom the AJF president Olivia Pirie-Griffiths said ""Decisions like this have a chilling effect on sources and whistleblowers to media. This, in turn, prevents journalists from doing their jobs – reporting matters in the public interest and holding power to account. It's damaging to democracy."
Also displaying keen interest has been a UK group called the Centre for Womens' Justice and a Canadian journalists' group.
And the New York-based Cyrus R Vance Center who are headed by a senior member of the New York Bar and are vastly experienced in navigating such waters have shown their support and desire to help.
Pro Bono? Not Likely . . And A Disappointed Russian Lawyer
Here at home there is a curious timidity about dealing with issues that, I suspect, involve treading upon the toes of Big Law operators.
This in turn now aroused a wider industry interest centred on the impact internationally of the security, the privacy, of the sources behind the stories of journalists everywhere.

MSC Newswire
The NZ National Press Club certainly rose to the occasion and even submitted a claim to the Law Commission dealing with libel tourism and related issues and also a report in the MSC Newswire about the case.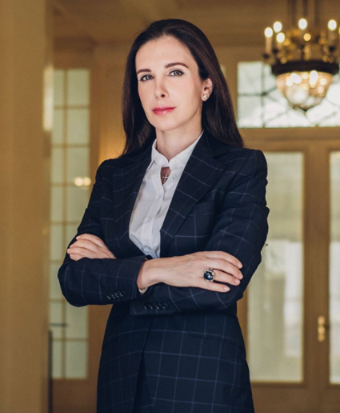 But, given a background involving alleged oppression of women, I had thought there might be an appetite for some assistance in legal preparation and research. Prominent Moscow criminal lawyer Ekatarina Dukhina had provided me with a declaration relating to three women she had represented on matters highly pertinent to the legal action and involving the Applicant in the proceeding.
She expressed her fervent disappointment with the outcome of the May proceeding and continues to act on matters relating to the women involved.
However, it is interesting that there is a timidity about handling a pro bono issue that – maybe – involves a major New Zealand law firm. Simpson Grierson's rainbow-ticked, gender-equalized, pro bono-provided credentials are too much for some to tackle.
An early approach in this matter was made to an organisation at the Auckland Law School, the high-sounding 'Equal Justice Project', which provoked nothing. Not even an auto-response from their email saying they were busy preparing submissions on animal rights or homelessness issues.
So too with the Wellington Womens Lawyers Association who may have had an interest in a case involving allegations relating to women's' rights. But they don't answer their emails, presumably unless there is a #Metoo moment to be savoured.
Forensic Examination
The discovery process has been fraught because the relatively limited documents printed have failed to satisfy the lawyers. Thus far there have been three tranches of documents following recurrent requests for greater disclosure, including copies of US court documents that are public records and n the hands of the US attorneys.
Specifically, they now seek the 'native files' and a forensic examination of my computer to unearth communications relating to the previously-published articles in order, presumably, to uncover any additional sources of information relating to the offending content.
Apart from a host of legal and even human right issues – apart from media freedom concerns – the onslaught continues.
And so, long story short, that is the reason for the tin-rattling link at the foot of some of the LawFuel stories.
No pressure, obviously. These are difficult and very strange times.
–