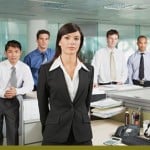 The National Law Journal has taken on the task of wading throught he data to find which law schools that are ABA-accredited and what job opportunities they provide.
The ABA has provided more information about how law schools actually report law placements in the wake of some stinging criticism about their practises.  The ABA has also ensured tha the information is not only more details but provided more quickly by the schools so that law students get a better idea earlier in their decision-making as to which law school might best suit them.
The new data provides information on what jobs are being obtained and whether they are full- , part-time or long-term positions.  The position in 2012 wasn't greatly changed, the NLJ report.
Click the link for the NLJ Law School report.