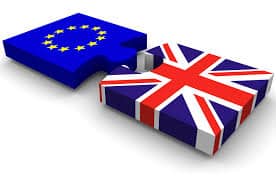 With the UK and the wider EU facing the consequences of the Brexit vote, businesses globally need to manage the challenges and pursue the opportunities.
Visit our dedicated Brexit hub for the latest news and developments.
At Clifford Chance, we have been working for several years to understand what form a potential Brexit could take and the practical implications for both the private and public sectors, including our clients around the world.
We have a unique combination of high level public policy and trade law capabilities, a pre-eminent international regulatory practice, and a top-tier European network with experience of international corporate reorganisations. By bringing these together we can help you to understand and plan for the challenges and opportunities Brexit could bring, provide you with strategic advice about how to engage in the far-ranging policy and regulatory discussions ahead, and help to reorganise your business and operations to succeed in the new environment.
Our new dedicated Brexit hub helps you to make sense of the latest developments and access our latest publications on the implications of Brexit and what it might mean for Britain's ongoing relationship with Europe.
Our Brexit Topic Guide on the Clifford Chance Financial Markets Toolkit goes into more detail and contains all of our publications, recordings of our "Insights on Brexit" calls and other resources for our clients.