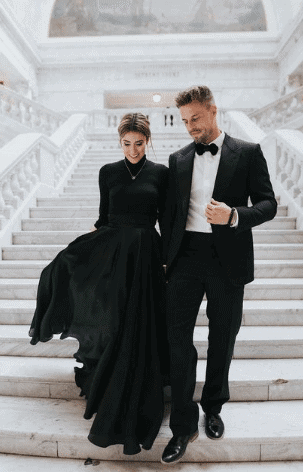 A LawFuel story on the law event in New Zealand that permitted the ladies to wear cocktail dresses has generated high interest in the US, where leading law site AbovetheLaw reported on the disturbance Down Under.
By way of recap, the story involved an invitation from the New Zealand Law Society that outlined the dress code as follows –
men: Business attire, Women: Cocktail wear.
ATL editor Joe Patrice wrote in the AboveTheLaw blog that the invitation was not fine –
"it's not fine to accept that because the fashion world couldn't be bothered to change its vocabulary to assume women might be working too that this isn't a slap in the face of the women who are partners in their firms and have to find some cocktail wear while the rest of the firm gets to come in business attire. If the issue is that the range of options for women is more expansive than for men, then just say everyone should come in cocktail attire and men will be in the same suits."
"But, in fact, fashion does have a term for this and it's "semi-formal" which may mean gaudy Sweet 16 garb for kids, but for adults means exactly what the Law Society is going for."

The reaction Stateside saw some cryptic commentary on the cocktail dress saga.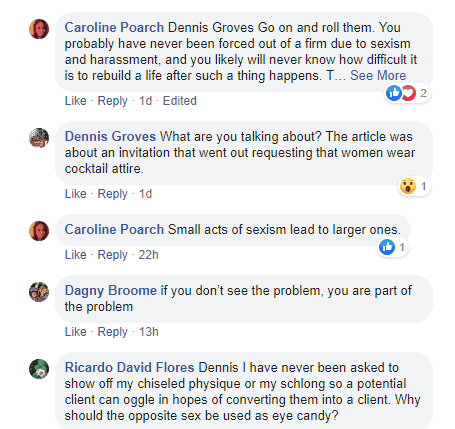 And so it goes . .
"Small acts of sexism lead to larger ones . . " True words.
ReFuel with the top law news weekly that's fun to read