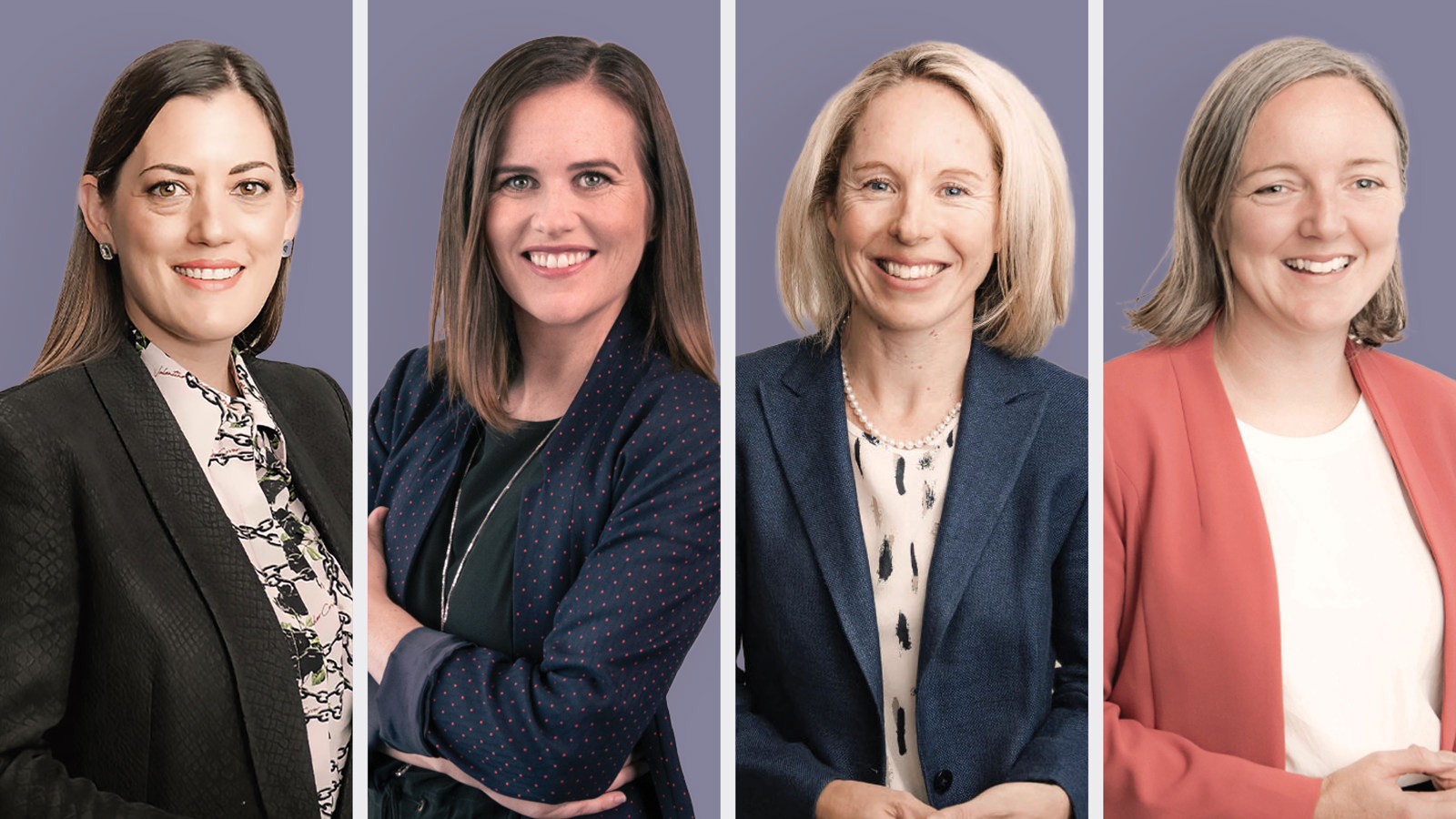 Left to right: Rachel Dunne, Lauren Curtayne, Kelly McFazdien, Laura Fraser.
Partner
Partner

Chapman Tripp has been announced as a New Zealand Firm of the Year finalist in the 2023 Women in Business Law Awards, with four of its Partners being shortlisted.
Chapman Tripp finalists include Rachel Dunne, for both Mergers & Acquisitions and Equity Capital Markets, Lauren Curtayne for Energy, Natural Resources & Mining, Kelly McFadzien for Technology and Laura Fraser for Litigation.
The awards recognise leading women lawyers throughout the APAC region and celebrate firms that have impressive initiatives to promote diversity and women in the legal industry.
Chief Executive Partner, Pip England, says, "It is wonderful to see Rachel, Lauren, Kelly and Laura being recognised for their expertise and their contribution to the New Zealand legal profession. It is also an honour to have the firm shortlisted. We are proud to say that women comprise 60% of our leadership team and that 53% of our Partner promotions over the last five years have been women."
Rachel Dunne specialises in corporate and securities law and has acted on many of New Zealand's most significant recent initial public offerings and other equity capital markets transactions, as well as a range of complex public and private M&A transactions. Rachel is a current member of the Takeovers Panel and the NZ Markets Disciplinary Tribunal, and a founding member of the NZX Corporate Governance Institute.
Lauren Curtayne advises on all aspects of major projects, commercial contracts and regulatory matters within the energy sector. Her experience includes renewable electricity projects (in each of wind, solar, geothermal and hydropower), conventional electricity, oil and gas (upstream and downstream), mergers and acquisitions of energy companies and joint ventures, energy storage, hydrogen and new fuels, and negotiation of power purchase agreements.
Kelly McFadzien specialises in intellectual property, transactions and projects involving technology, infrastructure and outsourcing. She advises a wide range of clients across a variety of industries.
Laura Fraser advises clients on a broad range of contentious commercial and regulatory breach claims. Specialising in the conduct of complex commercial litigation, Laura has represented clients in the Supreme Court, Court of Appeal and High Court and has acted in numerous alternative dispute resolution forums.
Winners will be announced on 7 September 2023.