Crimes and accidents occur every single day all over the world, so it is no surprise that the many different types of attorneys that are out there are always being called upon to help sort through these cases; in order to properly represent both the accused and the victim of any type of crime.
You may be surprised, however, to learn just which types of crimes are the most common reasons that lawyers are hired every day. Continue reading to learn more and to understand why lawyers are often used for the same types of cases all the time.
Traffic Accidents and Other Driving Offences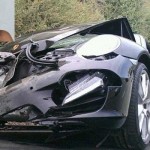 Traffic problems and accidents occur every single day. It is no surprise, therefore, that a lot of lawyers are called upon in order to defend the people who cause accidents or who are caught violating traffic laws, especially since lawsuits against these people are commonly brought forth by the victims.
Whether an individual is involved in a severe accident or was caught drunk driving, there are many reasons why lawyers are hired to defend these cases.
Many times, people want to reduce the punishment that they would otherwise face if they did not hire a good criminal attorney. In the case of severe traffic accidents that cause serious injuries or even death, a good lawyer is definitely necessary because an individual may end up going to jail as a result of the offence.
Drug Offences
Possession of any amount of drugs can land you in court, where you will need to defend yourself by calling upon an experienced lawyer. A more serious crime involves actually being involved in getting and selling drugs to other users on the streets, so individuals who are caught in these situations often need to call upon a lawyer in order to defend themselves in court and hope for the least severe punishment possible.
Divorce and Child Custody
Another common situation in which people hire lawyers is divorce. When a couple decides to end their marriage, there are a lot of steps involved in order to get the process finalized and a lawyer is usually hired in order to represent both sides equally and come to an agreement with regards to who gets to keep what possessions. Individuals also hire lawyers when it comes to child custody issues, in which parents are struggling to decide how much time each individual should be able to spend with their child or children.
Assault and Abuse
Yet another common situation for which attorneys are hired involves any kind of abuse or assault. If you were violent against another individual, don't be surprised if he or she brings you to court for the damages suffered as a result of your violent actions and be prepared to hire a lawyer to state your side of the case.
There are a variety of reasons why lawyers are called upon every day around the world. From drug offences and traffic accidents to divorce cases and child custody problems, these are just a few of the more common situations in which lawyers are necessary to defend the individuals involved.
Author Bio: This post has been authored by Jenny Wadlow who is a part of the tem at Dribbin And Brown, a criminal law firm based in Ringwood. She takes great pride in helping people and she assists many social service groups in her vicinity during her leisure time. You can follow her on Twitter @JennyWadlow.
ReFuel with the top law news weekly that's fun to read