How difficult it is for a woman in law to somehow manage a busy and successful legal life and an equally successful private life?
It's a career conundrum that women face and have to deal with in the face of increasing calls for greater achievement and success in the law.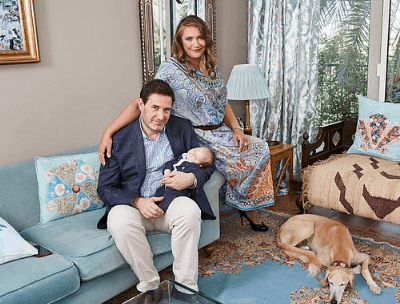 A recent Times article on Britain's highest profile divorce lawyer
Ayesha Vardag, who we reported earlier in LawFuel, has a business turning over more than £20 million a year and announced that she had not taken maternity leave after having her fourth child at 50.
And her own life experiences mean she is able to deal with the most difficult issues that come through her firm's door. Having had four children with three men, has meant she is "fierce, subtle and clever" for her mainly uber-rich clientele.
Vardags handles 500 divorces a year and as reputedly the most expensive divorce lawyer in the UK she has developed a reputation as someone who has introduced strong commercial rigor to the family law sector, both in terms of how she runs her firm and how she handles negotiations.
She also holds a strong belief in permitting others who are working hard to share the rewards and to work with maximum flexibility in the law firm, providing both opportunity for professional development and to also develop a personal life.
Although Ms Vardag's personal life has been eventful and busy, it has not slowed her determination to build a major practice that places major focus on business integrity, combined with a strong commercial imperative that continues to drive its expansion.
Her negotiation skills are well recognised and are a key component of making her business the success it is.
Negotiation Skills
She commented in a book that featured her law firm and personal success 'formula' that – "Strong negotiation means you get what you want and make the other side feel like they're getting enough of what they want too, so they buy into the deal."
While negotiation is often regarded as a typically male skill, she has had some key words for women seeking to build negotiation skills too. It is a skill involving 'light and shade' too.
"The type of work I do is emotional by default, and it requires real empathy as well as excellent legal knowledge and intellect," she told Fusion.
"Otherwise, women in law face similar challenges to women in other professions, particularly those that involve ambition and long working hours: being able to balance having a family with a career, being the one who has to make sacrifices and adapt rather than their male counterparts."
But she is a business planner too, having already expanded the firm into the UAE, focused upon intentional as much as national success and 'breaking the mould' wherever possible.
She puts down part of her success to 'revamping' matrimonial law as a more rigorous legal discipline.
She now has the highest net worth family law business in Britain.
Having another baby is another way of proving that there is an ability for even a top operator like Ayesha Vardag to succeed at home and at work.