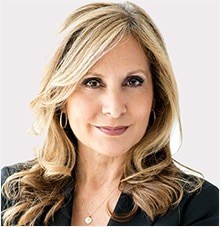 Powered by LawFuel – DLA Piper is pleased to announce that Angela Agrusa, Los Angeles-based co-head of Business and Commercial Litigation and co-chair of the Food and Beverage sector, has been named the Los Angeles Business Journal's Leaders in Law 2019 Litigation Attorney of the Year.
The LABJ editors chose Agrusa from a crowded and capable field of competitors – recognizing her for her "exceptional legal skill and achievement across the full spectrum of responsibility, exemplary leadership and for contributions to the Los Angeles community at large."
Agrusa tries high-stakes complex commercial, class action and civil cases on behalf of international brands, major companies and prominent individuals. In a wide variety of complex disputes with hundreds of millions of dollars at stake, Agrusa has represented her clients in an array of matters, including brand and individual reputation defense, business torts, consumer fraud and false labeling, competitor false advertising, unfair competition and privacy; she also maintains a sophisticated class action practice, strategically defeating class certification in single and multi-district litigation across the country.