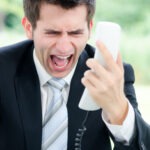 Squeezing equity partners out of partnerships in order to squeeze more profits out of law firms has become a "managed equity" way to generate more income in a "down" law market, according to reports from Australia, but the same is reportedly occurring in other jurisdictions as well.
Shoulder-tapping equity partners in large firms has been a long-standing practice, but according to some commentators, including law recruiters, under performing partners are being given the push, particularly in the M&A areas with higher targets being set for partners to reach.
Business Spectator reported that equity partners are being tapped or being made "fixed draw," or salaried, partners.
In one high-ranking firm alone this year about a fifth – or 30 – of its equity partners were asked to leave or demoted for underperformance.
But some partners are kicking up a fuss, contrary to the standard practice of agreeing to go quietly. Some were asking for another year or to have their number of equity units reduced, but they could find themselves ostracised.
Malhab Recruitment managing director Katherine Sampson says partners are only as good as their last year of billings. Those over 50 years of age are the main group being targeted, she says.
[wp_ad_camp_1]
"Money is tighter and you are seeing a rationalisation of equity," Sampson said. "Partners are fearful the money they are used to earning will start to go down and that's when the claws come out."
It is understood to be happening at all the major firms, pressured by a movement across the corporate sector to beef up their in-house offerings. In some partnerships, 20 per cent of equity partners will be asked to leave before the financial year is out, partners at top tier firms say.
"The approach with long-standing partners has been to pull on the heartstrings a bit, and say 'you've given us a fantastic service but it's time to go, you're costing us money'," Sampson said. "You are starting to see partners say 'you can't tap me.' But life can be made very unpleasant at a firm for someone who is told they are not welcome," she said.
ReFuel with the top law news weekly that's fun to read