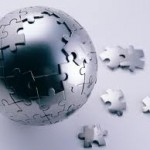 American law firms and lobbyists are making major moves into the European Union where the rules and structures are often quite different to what they have at home, but where the opportunities are vast.
The New York Times reports on the recent show of force where lawyers and lobbyists representing major oil interests were attempting to shape the EU's attitude to the controversial fracking issue.  It's just one of the platforms upon which the lawyers are working to develop their EU practices.
Gathered at the Brussels office of
Covington & Burling
, a prominent Washington-based firm, were some of its lawyers and lobbyists, along with executives from some of the world's largest
oil
companies, including Chevron and Statoil. Their aim was to help shape the European Union's policies on the gas and oil drilling technology known as hydraulic fracturing, or fracking.
They were meeting with Kurt Vandenberghe, then a top environmental official for Europe and a prime player in the debate over fracking, which is even more contentious in Europe than in the United States.
The host that day in June was Jean De Ruyt, a former Belgian diplomat whose career stretched from central Africa to the inner sanctum of the European Union and who is now an adviser at Covington. He and others on the recently expanded lobbying team there have delivered at least four senior European Union policy makers to the firm's doorstep in recent months, including a top energy official, who arrived in September with a copy of a draft fracking plan that has yet to be made public.
"It's key to us to be ahead of when the political debate starts," Mr. De Ruyt said in an interview later. "Because by then, we can't have an impact."
As the European Union has emerged as a regulatory superpower affecting 28 countries that collectively form the world's largest economy, its policies have become ever more important to corporations operating across borders. In turn, the influence business in Brussels has become ever larger and more competitive, rivaled only by Washington's.
No group is proving more aggressive in claiming a share of that business — and provoking more criticism — than Covington and a dozen other major international law firms, some of which have imported American practices to Brussels, the seat of European Union power, while also operating with fewer constraints than in the United States.
The rules here differ in significant ways — for starters, the European system is not greased by corporate campaign contributions, which are banned or strictly limited in many member countries. But the law firms have managed to win results for clients, which include chemical and energy companies, drug makers, Silicon Valley firms, Wall Street businesses and military contractors.
The firms are taking advantage of weak ethics rules in Brussels, including one that allows some former government officials to begin exploiting their connections the day they leave office.
A tradition in Washington, hiring insiders was relatively rare at law firms in Brussels until the American firms stepped up the recruiting of European politicians — including top officials at the European Commission, Parliament and Council, the three bodies that make up the government — with fat paychecks.