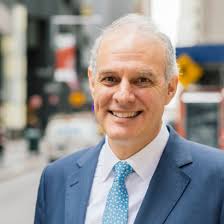 Baker McKenzie has added highly regarded transactional lawyer Mark Mandel in New York.
Mark brings nearly 30 years of experience advising public and private companies and financial sponsors in connection with a variety of corporate transactions, including mergers and acquisitions, unsolicited and friendly tender offers, private equity transactions, public offerings and private placements of securities, complex joint ventures and restructurings. He represents clients in competitive auctions, both as bidders and sellers, and advises boards of directors and special committees on corporate governance and fiduciary duties.
Mark joins Baker McKenzie from Milbank, Tweed, Hadley & McCloy and will be a member of the Firm's North America Corporate & Securities Practice. A seasoned Wall Street M&A lawyer, Mark has advised on numerous cross-border transactions. He also has significant experience representing Canadian clients in a broad range of corporate, financing and other matters.
"Mark has an impressive track record of advising on sophisticated cross-border transactions, building a reputation as a go-to advisor for companies undertaking milestone deals," said Alan Zoccolillo, Chair of Baker McKenzie's North America Corporate & Securities Practice. "We continue to expand our transactional bench strength in New York and globally and we are very pleased to add Mark's talent and expertise to our team."
Added Michael DeFranco, Chair of Baker McKenzie's Global M&A Practice, "We are thrilled to add a transactional lawyer of Mark's caliber. We are focused on continuing to strengthen our global M&A practice. Mark has a significant track record of guiding multinational companies through major cross-border transactions, and we look forward to working with him in continuing to do so."
As the world's largest M&A practice, Baker McKenzie's 2,500 lawyers execute more cross-border transactions than any other law firm in industries including healthcare, retail, industrials, insurance, food and beverage and technology. The Firm assists clients through all stages of a transaction, from preparing the business for sale or performing due diligence, to negotiating the purchase agreement, coordinating the closing across multiple jurisdictions, and integrating the operations of the resulting business.
"With his deep Wall Street experience on major transactions, Mark will provide invaluable insights to clients who turn to our Firm for their most significant cross-border assignments," said Colin Murray, Baker McKenzie's North American Chief Executive Officer.
Baker McKenzie has added several M&A hires in recent weeks, including life sciences lawyers Randy Sunberg and Denis Segota in New York, and Peter Lu in London.
Mark added, "I am thrilled to join Baker McKenzie and work with its highly regarded transactional practice. I look forward to teaming with my new colleagues around the world to provide best-in-class service to our clients."
Mark received his B.A. and LL.B. from the University of Toronto, and his LL.M. from the University of Chicago.