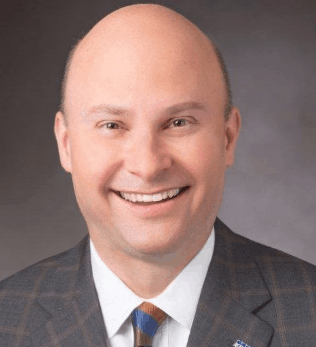 Geoffrey S. Berman, the United States Attorney for the Southern District of New York, announced that DAVID MIDDENDORF, who was the National Managing Partner for audit quality at the accounting firm KPMG LLP ("KPMG"), and JEFFREY WADA a former employee of the Public Company Accounting Oversight Board (the "PCAOB"), were convicted of wire fraud charges in connection with their scheme to defraud the PCAOB by obtaining, disseminating, and using confidential lists of which KPMG audits the PCAOB would be reviewing so that KPMG could improve its performance in PCAOB inspections.
U.S. Attorney Geoffrey S. Berman said: "As this trial revealed, David Middendorf and Jeffrey Wada were two links in a chain of corruption, where confidential PCAOB inspection information was taken at the behest of high-level executives at KPMG so they could cheat on inspections. This confidential information was critical to the PCAOB and its core mission of ensuring audit quality. As a unanimous jury found, the actions of Middendorf and Wada defrauded the PCAOB."
According to the evidence presented during the trial:
The PCAOB is a nonprofit corporation overseen by the SEC that inspects the audit work performed by registered accounting firms ("Auditors") with respect to the financial statements of publicly traded companies ("Issuers"). The PCAOB inspects the largest U.S. accounting firms on an annual basis. As part of the inspection process, the PCAOB chooses a selection of audits performed by the accounting firm for a closer review, commonly referred to as an inspection. Until shortly before an inspection occurs, the PCAOB does not disclose which audits are being inspected, or the focus areas for those inspections, because it wants to ensure that an Auditor does not perform additional work or modify its work papers in anticipation of an inspection. Following the completion of an inspection, the PCAOB issues an Inspection Report containing any negative findings or "comments" with respect to both the specific audits reviewed and the accounting firm more generally.
KPMG is one of the largest accounting firms in the world. In recent years, KPMG fared poorly in PCAOB inspections, and in 2014 received approximately twice as many comments as its competitor firms. By at least in or about 2015, KPMG was engaged in efforts to improve its performance in PCAOB inspections, including but not limited to recruiting and hiring former PCAOB personnel. At the time, MIDDENDORF was head of KPMG's National Office, also known as the Department of Professional Practice (the "DPP"), which was broadly responsible for the quality of KPMG's audits and KPMG's performance in PCAOB inspections.
KPMG's efforts to improve inspection results, however, were not limited to legitimate means. Instead, between 2015 and 2017, MIDDENDORF and others worked illicitly to acquire valuable confidential PCAOB information concerning which KPMG audits would be inspected in an effort to game the system and improve inspection results. For example, beginning in 2015, Brian Sweet, a former PCAOB employee who had joined KPMG, provided MIDDENDORF, Thomas Whittle, and others with the PCAOB's confidential 2015 list of inspection selections, at MIDDENDORF's request, so that the information could be used by MIDDENDORF, Whittle, and others, to improve KPMG's performance on PCAOB inspections.
WADA was an Inspections Leader at the PCAOB, who was obligated to keep confidential the PCAOB's nonpublic information. WADA joined the conspiracy in the fall of 2015 and began passing confidential information to KPMG. In March 2016, WADA provided Cynthia Holder, a KPMG employee, with confidential information on certain of the PCAOB's 2016 inspection selections. Holder, in turn, provided the 2016 inspection selections to Sweet, who passed them to MIDDENDORF, Whittle, and others. MIDDENDORF, Whittle, Sweet, and others then agreed to launch a stealth program to "re-review" the audits that had been selected, and agreed to keep their stealth re-reviews within their "circle of trust." In order to cover up their illicit conduct, other KPMG engagement partners were given a false explanation for the re-reviews. The stealth re-review program allowed KPMG to strengthen its work papers.
In January 2017, WADA, who had been passed over for promotion at the PCAOB, again stole valuable confidential PCAOB information, misappropriating a preliminary list of confidential 2017 inspection selections for KPMG audits and passing it on to Holder, referring to it in a voicemail as the "grocery list." At the same time, WADA provided Holder with his resume and sought her assistance in helping him to acquire employment at KPMG. Sweet internally shared the preliminary inspection selections provided by WADA with Whittle, another co-conspirator, who in turn shared it with MIDDENDORF, who approved its use to improve the audits on the list.
In February 2017, WADA texted Holder saying, "I have the grocery list. . . . All the things you'll need for the year." WADA then spoke to Holder and provided her with the full confidential 2017 final inspection selections. Holder again shared the stolen information with Sweet, who shared it with MIDDENDORF, Whittle, and others, so that it could be acted upon to improve the audits on the list.
In 2017, a KPMG partner learned from Sweet that one of her audits was on the PCAOB inspection list, and she reported the matter to her supervisor. The matter was then ultimately reported to KPMG's Office of General Counsel.
* * *
MIDDENDORF, 54, was convicted of one count of conspiracy to commit wire fraud (Count Two) and three counts of wire fraud (Counts Three, Four, and Five). WADA, 43, was convicted of one count of conspiracy to commit wire fraud (Count Two) and two counts of wire fraud (Counts Four and Five). The conspiracy to commit wire fraud and wire fraud charges each carry a maximum prison term of 20 years. MIDDENDORF and WADA were each acquitted of one count of conspiracy to defraud the United States (Count One).
The maximum potential sentences in this case are prescribed by Congress and are provided here for informational purposes only, as any sentencing of the defendants will be determined by a judge.
Mr. Berman praised the outstanding investigative work of the United States Postal Inspection Service and also thanked the Securities and Exchange Commission.
This case is being handled by the Office's Securities and Commodities Fraud Task Force. Assistant U.S. Attorneys Rebecca Mermelstein, Amanda Kramer, and Jordan Estes are in charge of the prosecution.
19-075