LawFuel says – 
Gadens provide a full range of legal services and clerkships and opportunities for graduates across 4 offices.  
Gadens say – 
"
Your work will be interesting and challenging . .  Fun is also strongly on the agenda. We believe that a lively workplace reduces stress and improves learning, productivity and creativity. Our active Social Committee organises events and functions on a monthly basis to ensure that you have interaction with your colleagues in a fun and informal setting . ."
Graduate Programs –
The Gadens graduate program is based on two, six month rotations through different practice areas. Practice areas in the rotations include:
Property, Construction & Planning;

Corporate Advisory & Tax (including IP&T and Employment Advisory);

Banking & Finance (including Recovery & Insolvency, Commercial & Residential and Corporate & Institutional);

Disputes; and

Private Clients.
" Our lawyers have every opportunity to progress to become a full partner in the firm and there are opportunities for involvement in major national projects and swift advancement."
Diversity – 
Gadens stresses a 'strategic objective' by embedding diversity and inclusion in the firm.
The firm focuses on achieving gender pay parity and belong to the Pay Equity Ambassadors under the Australian Government Workplace Gender Equality Agency's (WGEA)
Rankings –
Glass Door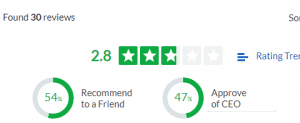 PayScale –