Friedland Associates – If you have been injured in a Florida car accident, you have probably discovered that Florida is a no-fault state when it comes to insurance. In a state with a no-fault rule, a driver's own insurance company pays for their medical bills and damages to their car no matter who is at fault in an accident. The controversial rule has caused insurance companies to be even more tight-fisted than ever.
Florida is one of about a dozen states that use the no-fault rule, which creates particular need for drivers to ensure they are properly insured. You can see a breakdown of the no-fault rules here.
A trained car accident attorney can negotiate with the insurance companies on your behalf. They can also look for loopholes to the no-fault rule that may enable you to sue the at-fault driver's insurance company.

Steps to Take After an Accident
If you are involved in an accident, you should always call the police and stay at the scene until they arrive. Make sure to get the other driver's contact and insurance information as well as the names and contact information of any witnesses at the scene. Request a copy of the accident report and never admit to guilt.

You will want to contact the insurance company as soon as possible. They will ask you a few questions about the accident and then they will have an insurance adjuster call you back. After you talk to the adjuster, the insurance company will have 30 days to accept or deny your claim and pay. It is a good idea to make notes when you initially talk to the adjuster. If you hire an attorney, the notes you take may help your lawyer in negotiating with the company.

Reasons Insurance Claims are Denied in Florida
Although you may have paid your insurance bills regularly, there are a few circumstances under which an insurance company may decide to deny your claim. You should always read an insurance policy carefully, because there may be certain accidents and damages that are not covered by your policy. If you were under the influence of alcohol, the company may deny your claim.
If you miss a filing deadline for an insurance claim, the company is certainly going to try to deny it. If your bills exceeded the amount for which you were covered, your insurance company will offer you less money than the accident cost s.
If you give the insurance company any false information when you first filed the claim, they may also deny your claim. Remember to tell the adjuster only the facts that you remember about the accident. The adjuster will ask you if they can record you, but you are under no obligation to let them.

How an Attorney Can Help
A good personal injury attorney in Florida will be well versed in the Sunshine States' traffic laws. They will be experienced in negotiating with insurance companies and they will know exactly what arguments to use to get them to pay. If you are worried that you cannot afford an attorney, remember that most personal injury attorneys only charge you on a contingency basis and the consultations are generally free.
Having an accident is never fun, but a good lawyer can help soften the blow by getting you a good settlement.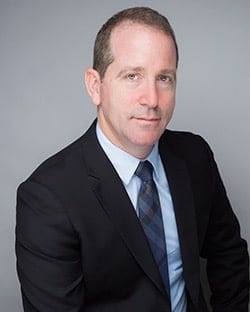 Friedman Associates is headed by Lee Friedman and is a personal injury firm firmly committed to aggressively litigating for those clients whose rights require protection. Firm expertise centers on Litigation, Medical Malpractice, Personal Injury, Automobile Accidents, School Litigation, Criminal Defense, Commercial Litigation, Immigration, Family Law, Bankruptcy, Real Estate and Title Work.