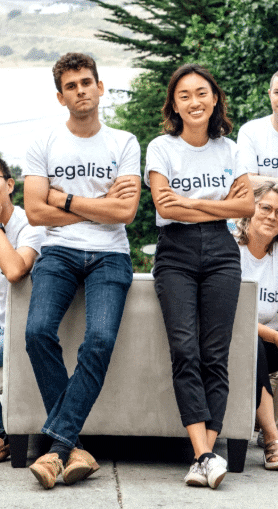 Peter Crossen – The growing list of litigation funding companies normally sees investment banking types setting up funds. But in the case of litigation startup Legalist the founder is a 23 year old Harvard dropout – just the sort of person to attract the attention of venture capital funders like Peter Thiel.
Legalist founder Eva Shang founded the company with classmate Christian Haigh (pictured) – another dropout – and have jointly delivered what they claim to be the world's first artificial intelligence-powered litigation funding company.
Techcrunch reported that the company had raised $100 million in its second funding round, roughly 10 times what the company raised a couple of years ago in its first round.
The AI-powered funder, initially backed by startup incubator Y Combinator says it has financed 38 cases so far of which half have received settlements and 80 per cent were positive, according to a Techcrunch interview with Shang.
Both Shang and Haigh had taken a two year, $200,000 Peter Thiel scholarship to drop out of college in order to devote themselves to projects that held high potential. Thiel, a joint US-New Zealand citizen and investors in major ventures like Facebook and Paypal, has long advocated the advantages of bright students to leave the restrictive environment of college to develop and innovate new ideas.
But how does their AI work, in terms of determining how to back a case?
"We scrape state and federal court records and look for indicators, like whether a court is favorable to plaintiffs, if particular case types tend to win, who the judge is," she said.
"We also check for points at which the case could be dismissed. We're focused exclusively on commercial cases, so often breach-of-contract [disputes] where it's a David and Goliath situation and the smaller company is typically underfunded. When there's litigation, we help pay for attorneys' fees and if it's successful, we recover and if not, we don't."
Although she says the company does not provide 'venture capital-type' returns it does nevertheless provide high returns to investors.