The "American Dream" is true for the child of Mexican parents, Jim Melo, a successful Ivy League-trained lawyer who is "no anchor baby."
CNN Money had the story about Melo, who opened his law firm in Raleigh North Carolina specializing in immigration law.
"My parents told me 'you can do anything you want and be anything you want,'" said Melo, 44, and the fact that he was the first child of his family born in the US spurred him to work hard and become a successful lawyer.
He learned English largely from television, especially Sesame Street, he told CNN.
His father got a job in Georgia.
"I quickly realized that the schools in the black neighborhoods were the bad schools and the ones in the white neighborhoods were the good schools," Melo said.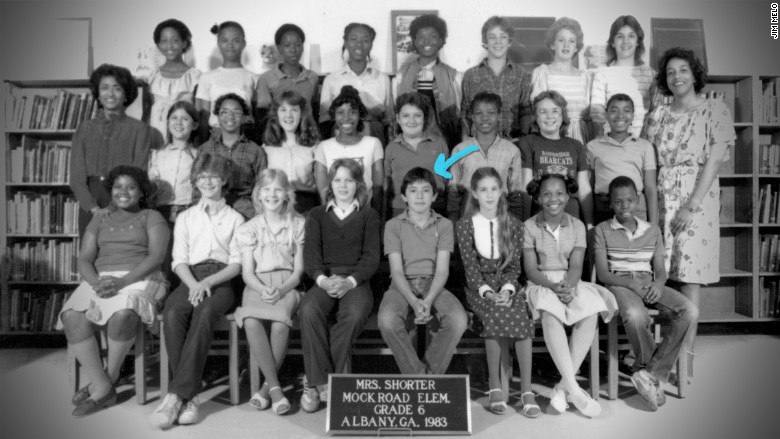 He also realized that if he wanted to get accepted into one of the Ivies, he would need to go to one of the good schools. So he asked his parents to buy a house in a good school district — and they did.

Fortunately by then, Melo's parents were earning a good living. His dad had a good job in the auto industry and his mom was running several successful Mexican restaurants.

It was a good life, but as Melo entered his teen years, he grew rebellious. "I was drinking and smoking pot," he said. And after getting pulled over by police while driving home from a party one night, he knew he needed a change in environment.
He graduated from Princeton, graduated and then moved to San Francisco where he taught himself HTML computer programming language.   He worked in IT firms until the dotcom bust, making a good living but then following his dream to become a lawyer.
At 32, Melo embarked on getting his law degree from the University of North Carolina in Chapel Hill.

After he graduated in 2006, Melo practiced criminal law, but he eventually found himself taking on more and more immigration cases.
His firm in Raleigh is a proactive defender of immigrants and others, as his firm profile states:
Now that Mr. Melo has opened his own practice he has expanded his role in protecting immigrants rights. He is now also helping his clients defend themselves from the unscrupulous practice of employer's who take advantage of their employee's and are unwilling to provide the necessary care and compensation for when they are injured on the job. In addition Mr. Melo is also handling cases involving other injuries as a result of accidents or medical malpractice.
Source: CNN Money