Kevin McKee* Newly appointed Chief Justice Helen Winkelmann, 56, has reached the pinnacle of her profession with her appointment.
Appointed yesterday by Prime Minister Jacinda Ardern, the appointment was also something of a surprise to legal pundits, including LawFuel who picked Justice Kos as the front-runner in the contest. 
The Prime Minister said the consultation process for the appointment highlighted the 'enormous esteem' Justice Winkelmann is held in by the legal community.   She takes up her role on March 13 2019.
"Her Honour is recognised by her peers and the profession for her superior intellect, her judicial instinct and experience, coupled with strong leadership, qualities that I am sure will make an outstanding Chief Justice," Ardern said.
Justice Winkelmann is considered a well organised jurist and one who is a strong supporter of 'the system' and who has frequently provided strong support for Crown cases.  
Critical of media activity that she described once as "volatile", the 2012 New Zealandner of the Year Finalist said that "calls for "accountability" on the quality of judgments was not possible outside the current system of appeals, which provided its own safeguards.
"The requirements that judges work in public and that they provide reasons for their decisions provides the best means of accountability. Their decisions can be, and are, the subject of public comment and criticism.
The Makeover:
Justice Winkelmann has made some significant changes to her appearance with a colour and hair style change in recent times, perhaps under the guidance of her sister, fashion designer Adrienne Winkelmann.  The picture on the right was the formally released image.  The left her earlier picture from recent times.
Who is Justice Winkelmann?
7 Things You May Not Know:
1  Appointed to the Bench in 2004, she became chief High Court Judge in 2010 and became a Court of Appeal Judge in 2015.  She had previously been a partner at Phillips Fox until 1988 before moving to the Bar at Shortland Chambers.  She regularly provided Auckland District Law Society seminars on company law matters
2.  She has presided over some controversial cases including some of the proceedings involving the Urewera firearms charges in 2006 and 2007 and also against Kim Dotcom when she controversially ruled that the Police search warrants and seizures were unlawful.  She subsequently controversially ruled that a NZ Herald reporters notes on a book on Dotcom were not protected by a news media exemption.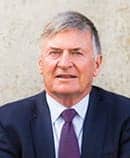 3.  In 2010 she was appointed to a Judicial Conduct review panel to investigate former Supreme Court Judge Bill Wilson's conflict of interest involving his involvement with a horse stud co-ownership with Alan Galbraith QC as a Court of Appeal judge, but Bill Wilson resigned before the panel convened.
4.  In 2011 she ordered the suppression of the infamous 'tea tapes' recording a conversation between Prime Minister John Key and ACT MP John Banks.  She indicated she had insufficient evidence to order otherwise.
5.  She is the sister of high-end fashion designer Adrienne Winkelmann, who has designed clothes for television presenters and socialites, as well as having two other siblings, one a psychologist and one, Brent Winkelmann being a partner in Taupo's Le Pine & Co and studying law after first working for the Auckland Regional Authority Forestry Department and as a concrete layer and builder.
6.  Despite today living in a modern home in Auckland's Milford today, Justice Winkelmann came from a family without much money and where her father, who served in the Korean War, suffered from multiple sclerosis but, like her mother, was intelligent and opinionated.
7.  Always having a strong sense of organisation, she was regarded by her siblings as being "Miss Perfect" and was teased that she had been adopted.
The 'Great Honour
In a statement, Justice Winkelmann said her appointment was a great honour, which brought significant responsibility.
The role was important to the functioning of New Zealand's judicial system and she intended to continue her focus on issues affecting people's ability to access the courts to seek justice, she said.
*Kevin MacKee is a LawFuel contributor and freelance writer

ReFuel with the top law news weekly that's fun to read