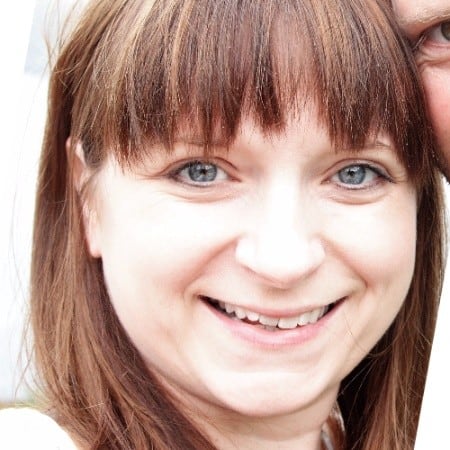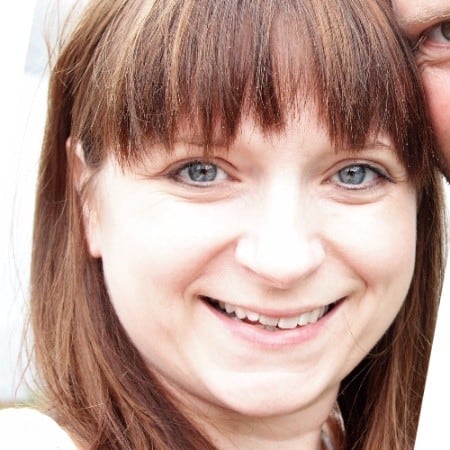 On the same day that thousands of families across the country took to the streets to protest against cuts to special educational needs funding, leading London law firm Fieldfisher celebrated its five-year partnership with the National Deaf Children's Society in supporting deaf children.
Over 60 guests attended a reception organised by Fieldfisher, which took place on Thursday 30 May at the law firm's office in Riverbank House, London.
The reception was attended many of the families with deaf children helped by the firm's lawyers over the years, along with invited guests including Susan Daniels OBE, Chief Executive of the National Deaf Children's Society, Fieldfisher Managing Partner Michael Chissick and other senior partners and volunteers from across the firm.
During the course of its five-year relationship with the National Deaf Children's Society, Fieldfisherhas fought to get deaf children the education support they need to succeed in life, particularly as local councils have cut back the support they offer. The firm has supported over 50 deaf children, committed 70 lawyers and provided over £750,000 worth of legal advice.
The firm has won every single case on behalf of the families of deaf children.
In her introductory speech, Susan Daniels thanked Fieldfisher for their expert support, adding: "You have been at the forefront of breaking down the barriers that deaf children face."
Emma Cross, who leads the charity's support, advice and legal work, said:
"Specialist education support for deaf children has come under massive pressure in recent years, with the support these children rely on cut back to dangerously low levels.
"Without expert support, many deaf children will struggle to reach their full potential. This is why the support from Fieldfisher's brilliant team of lawyers couldn't be more important.
"Fieldfisher and the National Deaf Children's Society's appeals team have been working in partnership to challenge legal decisions and fight for the education of deaf children for five years now. The difference the firm has made to their lives and those of their families has been absolutely invaluable."
Catriona Filmer, Fieldfisher's Head of Pro Bono, added:
"Our lawyers gain so much through our partnership with the National Deaf Children's Society. We get to work with amazing clients and have the opportunity to use our skills for a cause we truly believe in; opening doors to educational opportunities that would otherwise be denied to deaf children.
"We know there is nothing a deaf child can't achieve without the right support, yet too many parents continue to suffer frustration at the lack of help their children receive – this is something our team tackle every day.
"As a firm, we are delighted to celebrate this enduring five-year relationship with the charity and to recognise the commitment of our lawyers, who have succeeded in securing the support required for every child they have assisted through the National Deaf Children's Society legal clinics."
Amie Cleland of Winchester, whose daughter Etienne, 15, has bilateral hearing loss and wears hearing aids, addressed the audience, saying:
"Etienne was struggling at secondary school. She was falling further and further behind and we weren't prepared sit back and watch it happen. But our local authority wouldn't agree to fund the place we wanted for Etienne. I contacted the National Deaf Children's Society to see if they could offer any advice. They could see we were in desperate need and put us in contact with Fieldfisher.
"Charlotte from Fieldfisher persuaded us to be strong and fight for what was right for our daughter. I will always remember the day we received the good news. Etienne was overjoyed. She is now learning and thriving in an environment that meets all her needs with brilliant new friends.
"We can't thank the National Deaf Children's Society and Fieldfisher enough for all their hard work. Without them the outcomes for Etienne could have been very different indeed."
Another family in attendance was the Bakers of Waterlooville in Hampshire, whose son Alex has severe deafness and who had been initially declined support from his local authority. Fieldfisherhelped the Bakers win their appeal after they approached the National Deaf Children's Society for help.
Lou Baker, Alex's mother, said:
"The level of support and guidance we received from Fieldfisher was amazing. They gave us the confidence and legal advice required to formulate an appeal.
"Through every step of the way they supported us, helping us formulate the specifics of the plan and ensuring it met Alex's specific needs. It was evident that they genuinely cared. We now have a plan that gives Alex 20 hours of support each week in a mainstream school.
"We have no doubt that without Fieldfisher and the National Deaf Children's Society, Alex would not have this plan in place. Without this help Alex would be struggling at school and we believe would not be able reach his full academic potential. The help we received will benefit Alex for the rest of his life."
Fieldfisher continues to prioritise its pro bono work, and has expanded the team in recent years. Director of Corporate Responsibility Shireen Irani is supported by Catriona Filmer, Head of Pro Bono and Millie Hawes, Corporate Responsibility Executive, along with twelve other staff members around the firm who lead and coordinate the firm's key programmes.