Leading Queens Counsel David Goddard has been announced as LawFuel New Zealand's Lawyer of the Year.
Mr Goddard is one of the leading appellate lawyers in New Zealand and handles a wide variety of major appellate, regulatory and public law work.
Despite his prominence at the bar, he does not hold a New Zealand law degree, having qualified in the UK having qualified in New Zealand with a Masters degree in Mathematics before obtaining his law degree from Oxford University on a Rhodes Scholarship.
"Having a family entrenched in law, I suppose I was doomed to be a lawyer. It was only a matter of time before I succumbed to the calling. Either that or due to a lack of imagination", he told LawFuel in the interview with the leading law news and law jobs site.
Wide Variety of Work
Apart from his appellate work, he has handled a large volume of international law work also, including advising on commercial law and governance issues to governments and other organisations in Bangladesh, Hong Kong, Jamaica, Niue, Samoa, Sri Lanka, Tonga and Vietnam. He has also drafted companies legislation for Sri Lanka, Niue and Samoa.
Public Advisory Work
He has also been heavily involved in advising Parliamentary Committees and Government Departments on a wide range of commercial law and cross-border issues.
He has represented the New Zealand Government in a variety of negotiations, conducted a Ministerial Inquiry into ACC Funding and Accreditation of Physiotherapy Services; and providing commercial law reform and policy advice to the New Zealand Government, other Governments, and intergovernmental organisations.
Commercial Law
But it is in the area of commercial law, including the highly contentious current appeals concerned the proposed media merger between Fairfax Media and NZME that has seen him heavily involved acting for the parties against the Crown.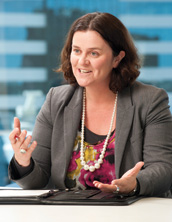 His landing of the LawFuel Lawyer of the Year for 2017 follows the appointment last year of another leading litigator, Stacey Shortall, from Minter Ellison Rudd Watts, who was also interviewed about her success both in the law and beyond.
Read the full interview with David Goddard at this link.