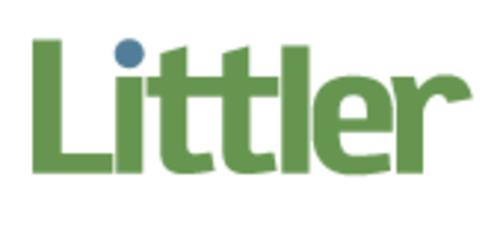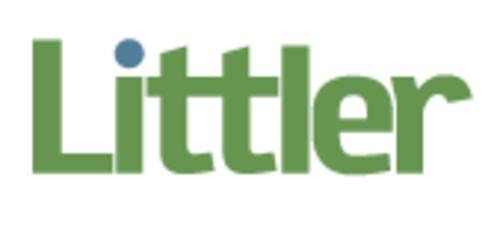 NEW YORK (January 29, 2019) – Littler, the world's largest labor and employment firm representing management, has added Margaret L. Watson as a shareholder in its New York City office. She joins from McElroy, Deutsch, Mulvaney & Carpenter LLP.
Watson has more than 25 years of experience in employment litigation, internal investigations and alternative dispute resolution. She has extensive experience litigating cases in federal and state courts as well as in FINRA arbitrations and agency proceedings. She regularly defends employers and individual managers in cases involving claims under Title VII, § 1981, ADA, ADEA, FLSA, FMLA, ERISA, and related New York State and City laws, as well as common law tort and contract claims. She is also adept at counseling clients on litigation avoidance strategies.
Watson also previously served as a director and senior counsel in the legal department of Merrill Lynch, and she worked for Merrill's then Global Wealth Management business, where she successfully designed and managed the firm's first corporate ombudsman office serving its broker-dealer population. She also played a leadership role in GWM's Office of Diversity, where she was charged with evaluating and developing strategies for the development of best in class diversity and inclusion programs and policies.
"Margaret's FINRA and employment litigation experience, her in-house experience overseeing litigation, and her expansive knowledge of the law will be tremendously valuable for our clients," said Bruce Millman, New York office managing shareholder. "Additionally, her dedication to workplace diversity initiatives and lawsuit prevention tactics is a perfect match for our values at Littler and we are excited to have her on the team."
"I'm thrilled to be joining Littler," added Watson. "I have long admired the firm and its progressive approach to delivering legal services, as well as its deep commitment to diversity and inclusion. I look forward to working with the team in New York and others around the globe to further enhance the offerings to my clients."
Watson received her J.D. from Harvard Law School, cum laude, and her B.A. from Swarthmore College, where she was elected to Phi Beta Kappa. Outside of her legal practice, Watson has served on various committees at the Association of the Bar of the City of New York and assists on a volunteer basis with the great work of The HOPE Program, a not-for-profit that provides employment assistance to ex-offenders and other disadvantaged individuals.
About Littler
Littler is the largest global employment and labor law practice, with more than 1,500 attorneys in over 80 offices worldwide. Littler represents management in all aspects of employment and labor law and serves as a single-source solution provider to the global employer community. Consistently recognized in the industry as a leading and innovative law practice, Littler has been litigating, mediating and negotiating some of the most influential employment law cases and labor contracts on record for over 75 years. Littler Global is the collective trade name for an international legal practice, the practicing member entities of which are separate and distinct professional firms. For more information visit: www.littler.com.
###