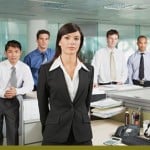 LawFuel.com- Law News and Law Jobs – Considering the services of a legal recruiter has become a necessity for both  job seekers as well as employers in present times. It's a myth that legal jobs  are dying and that there are fewer employment options available in the legal  market. Latest job search on the BCG Attorney Search website reports that there  are more than 3,050 attorney jobs and 514 partner jobs available in the U.S.
According to Harrison Barnes, Chief Executive Officer of BCG Attorney Search,  "many positions in the legal industry often go unnoticed because employers don't  select the proper media to deliver their firm's message or job seekers aren't  searching for placements in the right manner." It is here that BCG's legal  recruiters come into the picture. Most of them are connected to and part of the  large legal fraternity and are usually amongst the first few to get to know of  new vacancies in the legal industry. This is because they are all first-rate  attorneys who have practiced with major American law firms like Shearman &  Sterling; Davis Polk & Wardwell; White & Case; Milbank, Tweed, Hadley & McCloy; Winstead, Sechrest & Minick; Fulbright & Jaworski; and  Quinn Emanuel Urquhart Oliver and Hedges. Many of them have served as law review  and journal members, federal court clerks, and attorneys at top U.S.  corporations and the U.S. Department of Justice. These high-achievers can get  unrivaled results for job seekers and can match the best qualified candidate  with the right position because of their noteworthy experience in the legal  industry. Strong relations in the legal industry and the ability to conduct  exhaustive investigations have enabled them to bring a large collection of legal  jobs directly from employers on the BCG website.
[wp_ad_camp_1]
Getting a satisfactory legal job and remaining a lawyer for years on end, are  difficult tasks. And switching jobs is not easy. But, legal recruiters at BCG  Attorney Search can get unparalleled results for candidates investing their  trust in them. Carrying out a market research, BCG Attorney Search recruiters  have noted that there is a great demand for compliance expertise. This is also supported by Legal Recruiter Jack Kelly's statement  featuring in Inside Counsel suggesting that "Compliance is very hot."  Further, Margaret  Gilleran, Legal Recruiter at BCG Attorney Search says that the New York market  for real estate attorneys is making a comeback. Similarly, 'Obamacare' is  leading to the creation of more healthcare attorney jobs, while the demand for  bankruptcy attorneys is also gaining momentum, say BCG Attorney Search's legal  recruiters.
In a tough legal market it is essential for job seekers to find legal jobs  that are more secure than high paying, and in which there are greater  possibilities to diversify and survive. Finding a suitable position for a  particular talent is becoming as difficult as finding a needle in a haystack in  the legal market. In this respect, a BCG Attorney Search's legal recruiter can  be the best partner for a job search.
Visit http://www.bcgsearch.com/browsejob/ to view a range of  attorney jobs categorized as per practice area and region. Further, jobseekers  can visit http://www.bcgsearch.com/browsejob/ptr-1/partner-jobs.html to  conduct a partner job search on similar parameters.
About BCG Attorney Search:
BCG Attorney Search is a premier recruiting firm for experienced attorneys in  the United States. Since the year 2000, BCG Attorney Search has placed thousands  of attorneys with employers who were the best fit for individual candidates, and  helped law firms and companies with their recruitment efforts. The website of  BCG Attorney Search is here http://www.bcgsearch.com