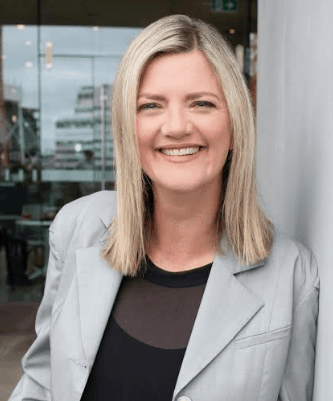 Leading Construction and Infrastructure Partner, Sarah Sinclair has been elected as board chair of MinterEllisonRuddWatts – effective 1 January 2019.Internationally recognised, Sarah Sinclair joined the firm in 2010 and brought her extensive experience to help build New Zealand's foremost legal construction and energy practices.
She also brings strong governance skills to the role having been a board member for the firm as well as other industry board and trustee roles.Sarah Sinclair takes on the role of Chair in addition to her existing practice specialising in construction and infrastructure projects for both public and private sector clients.
Upon election into the role of Chair, Sarah Sinclair said: "I believe in this firm, its people and its vision. We are in a very strong position and our momentum in the market continues to grow. I'm looking forward to working with the partners and our executive leadership team deliver on our ambition.
"I also thank Lloyd Kavanagh for his strong leadership and clear direction setting – the firm has experienced significant growth under his guidance, and is well positioned for the next phase."Former Chair and Partner Lloyd Kavanagh announced that he would not seek re-election as Chair, choosing to step down from the Board after deciding to focus on his top tier investment funds practice – a sector that is undergoing significant regulatory change as ripples from Australia's Royal Commission Review hit New Zealand.
"I have enjoyed my term as Chair during a period of enormous growth for our firm, and I am very proud of everything that we have achieved. Our work to increase and celebrate diversity and collaboration, refining our firm's strategic direction and on-boarding our Chief Executive, Andrew Poole are just a few highlights," said Lloyd Kavanagh.
"However, I believe now is the right time to focus 100 per cent on taking our market-leading Financial Services practice to the next level. The year ahead offers numerous opportunities for our team, and I look forward to seizing them."The top tier law firm has also elected Construction Partner, Stephen Price to the board effective 1 January. A highly-regarded construction disputes lawyer, his expertise is in resolving large scale construction contract disputes particularly regarding claims for variations, delays/disruption, as well as defective works claims.
MinterEllisonRuddWatts is a top tier New Zealand law firm known for providing clients with technically excellent legal solutions and innovative advice. We are trusted advisors and work alongside our clients to ensure success. We are proud to be a New Zealand law firm offering a global outlook. Our offices in Auckland and Wellington are able to access an international network through the MinterEllison Legal Group, a leading firm in the Asia-Pacific.
The firm supports numerous charitable endeavours and organisations through its pro bono and fundraising initiatives.A high resolution photo of Sarah Sinclair is available by contacting Janine Brennan-Lynch (details below).
For more information contact:Janine Brennan-Lynch | Marketing Communications Manager, MinterEllisonRuddWattsEmail: [email protected], Tel: +64 (0)9 353 9856Captions:Sarah Sinclair_Chair and Partner_MinterEllisonRuddWatts (low res).jpg – Leading Construction and Infrastructure Partner, Sarah Sinclair has been elected as board chair of MinterEllisonRuddWatts – effective 1 January 2019.
See the latest law jobs: Corporate law role, Auckland;  
In-house energy company roleIn-house energy company role
ReFuel with the top law news weekly that's fun to read