The law can take us many places. To court, to jail and in some cases to the stage. Exercising their comedic genius could also give one group of fresh-faced lawyers and law students a less sleepy alternative career path to corporate law.
President of The Law Society of NSW Doug Humphreys said a select group of ten registered competitors would take to the stage in a battle of wits and words for the legal industry's most anticipated annual event, the NSW Young Lawyers' Golden Gavel.
The Golden Gavel is one of many events taking place across NSW and Australia during Law Week 2018 from May 14-20.
Colleagues share a delicious breakfast while competitors serve up side-splitting, comedic commentary on topics currently dominating the legal industry's headlines.
"The Golden Gavel is the biggest legal networking shindig of the year and gives upcoming talent a chance to impress greyer-haired members of the profession," Mr Humphreys said.
Competitors are emailed their topic just twenty-four hours before the event. The judging criteria is tough with participants assessed on humour, cleverness and originality and performance, Mr Humphreys said.
"The aim is to be funny and a clever advocate, skills that all lawyers can use in their day-to-day practice," he said. "The winner gets a chance to take out the ultimate comedy crown by representing NSW at the National Golden Gavel."
There are a range of other prizes including the runner-up prize, people's choice prize, lucky door prize and sponsor prizes.
The judging panel will be headed by 2018 NSW Young Lawyers Patron, The Hon. Justice Fabian Gleeson of the NSW Court of Appeal.
This year's event is sponsored by Sparke Helmore Lawyers and Unisearch Expert Opinion Services.
Attendees can vote live for their favourite competitor in the people's choice award via the Golden Gavel event app.
The Golden Gavel will be held at the Westin, Sydney on Friday, 18 May from 7.30-9.30am.
Among other key Law Week events are Legal Aid NSW's Piano Forte: Legal Issues for older people to be held across Sydney and NSW. The sessions cover many important questions families often ask concerning powers of attorney, enduring guardianship, protecting finances and elder abuse.
Many local libraries are also hosting sessions about Wills and Estates including Kogarah Library and Service Centre on May 18 and Ryde Library on May 15. Some sessions are being in languages including Chinese at Hurstville Library and Service Centre on May 15.
There is also a Law Week Breakfast hosted by City of Sydney at 7:30am to 9am at Royal Automobile Club, Sydney. The guest speaker is Justice Stephen Rothman AM, Supreme Court of NSW.
Other events in Sydney include:
Divorce Class at Fairfield Legal Aid on May 14 which explains the divorce process and provides information about completing and lodging forms
Family Law at West Ryde Library on May 17 will cover child custody, divorce and de facto relationships
You can learn all there is to know about Tenants' Rights at Ashfield Library on May 14 and St Peters/Sydenham Library on May 17
Internet Safety for Seniors at Lionel Bowen Library, Maroubra on May 15 will outline how to older people can identify common scams and protect yourself online. A similar Cyber Safety session will be run at Waverley Library on May 15
Marrickville Legal Centre is hosting a photographic exhibition Champions of Social Justice in the Inner West which celebrates local people's victories in fighting for justice
There are also a series of events to assist women lawyers hosted by the Women Lawyers' Association of NSW Inc including the Janet Coombs Lunch for New Female Barristers on May 18 and Law as a Career – Coming to the Bar on May 16
Across NSW:
NSW Woman Lawyer of the Year 2017 Kylie Beckhouse is a special guest at a Women in Law Breakfast hosted by Hume Riverina Community Legal Services at Albury on May 17
The Women Lawyers' Association of NSW is hosting Pathways to Partnership at University of Newcastle and Speed Networking at University of Wollongong. Both events are on May 17
There will be a series of panels presented in conjunction with exhibition justiceINjustice as part of the Art & Law: Putting Justice Into Practice Symposium at The Lock-UP on May 18
Local experts shed light on a range of legal topics at Community Awareness of the Law and Legal Systems at Broken Hill Local Court on May 29
There will be a session on Criminal law/Police powers at Grenfell Public Library on May 18
South West Slopes Regional Law Society Law Week Dinner on May 18
For more information about Law Week 2018 visit: www.lawweek.com.au and for information on Golden Gavel, visit www.lawsociety.com.au/learning-and-events/young-lawyers/golden-gavel.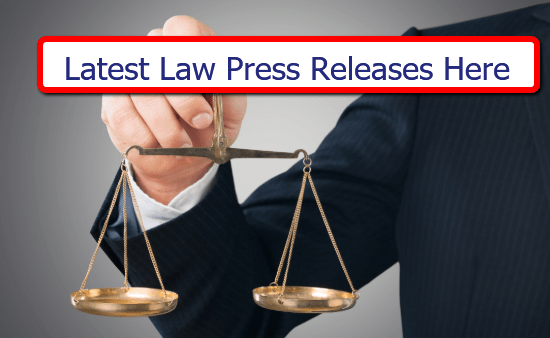 ReFuel with the top law news weekly that's fun to read