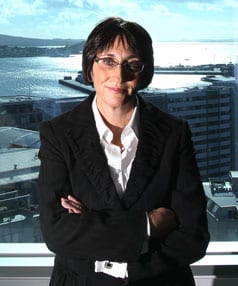 Congratulations to MinterEllisonRuddWatts corporate partner, Cathy Quinn ONZM on being appointed to the board of Fletcher Building – New Zealand's largest listed company.
Fletcher Building Chair, Sir Ralph Norris, announced his successor – Bruce Hassell – and four new Director appointments, strengthening the expertise and diversity of the company's board.
Upon the appointments announcement Chair of MinterEllisonRuddWatts, Lloyd Kavanagh said:
"This is well deserved recognition of Cathy's stature in New Zealand's governance community, and I am absolutely delighted.
"Cathy's leadership, governance knowledge and astute business sense will be of great benefit to Fletcher Building as it moves forward."
One of New Zealand's foremost commercial and corporate lawyers, Cathy Quinn ONZM is a senior partner in MinterEllisonRuddWatts' market leading Mergers & Acquisitions and Private Equity teams, and is part of the firm's China practice. Cathy also served as Chair of the firm for eight years.
Cathy is currently a Director of Tourism Holdings Limited, a Board member of New Zealand Treasury and the New Zealand China Council.
Cathy joins Barbara Chapman, Robert McDonald, and Douglas McKay on the board as independent directors.
The new Chair and directors will assume their roles effective 1 September 2018.
ReFuel with the top law news weekly that's fun to read