The New Zealand Law Society has given its approval to a proposal aimed at separating its regulatory and membership functions.
At present, the organization serves as both a membership association for lawyers and a watchdog responsible for addressing complaints against legal professionals.
The recommendation to establish an independent regulatory body was a key aspect of a report published earlier this year as part of a comprehensive review of the legal profession's structure, which the society has characterized as a once-in-a-generation assessment.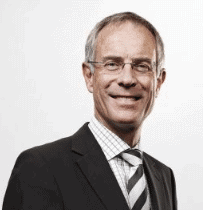 Law Society President Frazer Barton said there was "compelling logic" to the view that the Law Society required a regulator, as a membership body.
"Many believe this dual role doesn't serve the interests of the public or the profession well, with the functions sometimes in conflict with each other," he said. "The Independent Review Report stated that there is a strong case for a new independent regulator – and I think there is a compelling logic to that."
It is understood there were strong views both for and against the proposal for an independent regulatory regime for the NZLS.
"The legal profession was provided with opportunities for input throughout the Independent Review process. While it's fair to say that views across the profession were not unanimous, all the recommendations made by the Independent Panel have either been accepted or accepted in principle by the Law Society, or require further consideration. No recommendations have been rejected," Frazer Barton said.
Other recommendations accepted in principle include that a Te Tiriti clause should apply to those exercising regulatory functions under that legislation.
Regarding a specific recommendation, he said an independent body should act as regulator without government input. "This particular recommendation from the Independent Review Panel generated some commentary earlier in the year. It is important to note that the proposed recommendation applies to a new regulator, and not to lawyers or the duties they have. The new regulator would be established as an independent statutory body. It would not be a Crown entity, nor subject to directive powers or statements of policy from government."
"While this review has been underway, we have made significant progress in line with the Review Panel's conclusions. We're moving forward on a number of actions that are aligned with the recommendations. There is a new regulatory strategy in place and this has been a significant step forward on our transformation journey to modernizing the regulatory functions of the Law Society and making sure our services are responsive."
ReFuel with the top law news weekly that's fun to read