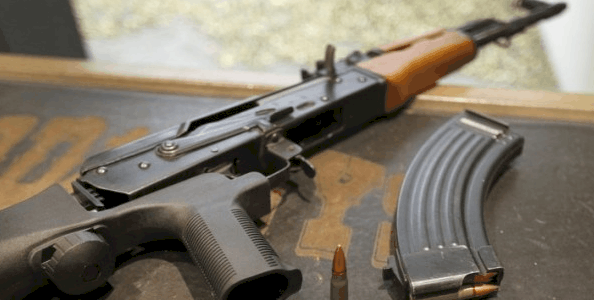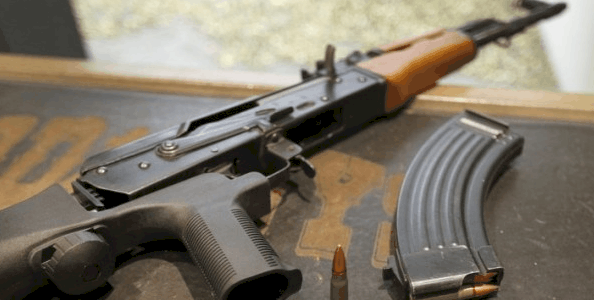 Brett McDonald* New Zealand has had the chance to change its gun laws, like Australia, following the mass shooting at Aramoana. It failed to do so and New Zealanders' gun ownership continues to be higher than the UK or Australia.
The local gun laws have generally been seen as lax, particularly given the changes made in Australia, which just twelve days after the mass shooting at Port Arthur in which 35 people were killed saw prime minister John Howard outlaw automatic weapons.
The new law included a national gun register and a ban on semi-automatic weapons. Buy-back schemes in 1996 and 2003 cost around $628 million, and netted around 730,000 weapons.
There are now an estimated 30 guns per 100 New Zealanders, a figure behind America (101 per 100) but well above the United Kingdom (3.78) and (Australia (13.7).
Continued pressure from gun lobbyists and the reluctance of politicians to push through tougher measures that were not considered a priority – despite a high-powered enquiry and multiple warnings – has meant the current gun laws have stayed in place.
Prime Minister Jacinda Ardern has already announced several "in principle decisions" on gun law changes had been made by Cabinet, and would be made public before the next meeting, which would be within 10 days of the attack.
Missed Opportunity
The last real change to New Zealand's Arms Act was made in 1992 after the Aramoana massacre in November 1990 where 13 people were killed by a gunman armed with a semi-automatic weapon. After that, a special E-category was added to licences to cover military-style semi-automatics, called MSSAs.
Under current NZ law semi-automatic weapons can still be bought under an A-category licence. Modifying them to become MSSAs with a higher calibre magazine is illegal, but advances in technology and heavy arms marketing has made acquiring guns and gun parts on a basic gun licence is very easy.
Talking to Radio New Zealand, Taylor said that the first major change to firearms legislation occurred in 1958, up until the major changes to the legislation in 1983.
Mr Taylor had earlier said in an RNZ interview on 1 March that a decision by the Police to arm all frontline police following two separate shootings and prior to the Mosque massacre was an 'over reaction'.
"All those ones (up until 1958) can be summed up relatively quickly. As far as those acts – they basically focused on control of importation of firearms into New Zealand, especially pistols or what we call machine guns or automatic guns, controlling those. It also made people get a certificate … so that every firearm was registered with police that was in New Zealand up until and including 1958," he said.
"That really sums up the situation. If someone wanted a firearm they could go down and apply at the police station for a certificate and they would take that certificate over and pick up the firearm, take the firearm back to the police station and police would record it into a big book. And that's the way it was. Nothing really about the person would be recorded. It would be the gun that was recorded."
Major changes came with the introduction of the Arms Act 1983.
"The focus changed entirely. The focus changed from the firearm to the person so instead of licensing the gun it would be licensing the person and that's where it came up with the "fit and proper person" because the determination … really talked about if someone really was a fit and proper person to have a gun it didn't matter how many guns they had."
The theory was that if a licence holder was fit and proper, the risk to public safety would be low.
"In many ways that has obviously been the case and been true for 30-odd years or more since. Over those years we have had a high control and high success as far as offending with firearms of licence holders really has been extremely low."
The act made categories of restricted guns like pistols and machines guns, and "basically set up two types of licence", Mr Taylor said.
The standard firearms licence and the endorsed licence.
When someone applies for a standard licence, police will conduct a background check and interview referees provided by the applicant, among other steps.
Categories B, D, E and F are endorsements of a standard licence for a specific reason. Those range from target shooting pistols (B class), restricted weapons (C class), dealing weapons (D class), MSSAs (E class) and dealers' staff licence for demonstrations (F class).
To obtain an endorsement, a person must apply to police and go through another layer of vetting and checks above that required for a basic firearms licence.
Aramoana Shootings
"In 1992 was the biggest change in reaction to the Aramoana shooting and David Grey used a kalashnikov which he had purchased through mail order from a gun shop without any contact really with anyone," Mr Taylor said.
"So basically, Parliament looked around and they looked at the old Arms Act and they saw that there was already restrictions for pistols and [other] weapons that seemed to be working very well, so they just made that a new category and placed all those types of military style firearms into that new category which was going to be called an MSSA category and they defined what an MSSA was."
Other changes in 1992 specified security precautions and import permits for parts for MSSAs, other restricted firearms and mail order forms, Mr Taylor said.
Changing gun ownership laws is something New Zealand now has the political will to deliver upon – it just took one of the worst mass killings in recent times to achieve the result.
*Brett McDonald is a freelance writer and blogger who writes about social and legal issues
ReFuel with the top law news weekly that's fun to read